Australian drivers urged to "pay attention" as school resumes this week
---
New data reveals that too many Australians are knowingly speeding through school zones, and with many students resuming their studies this week – the perpetrators are being pressed to slow down.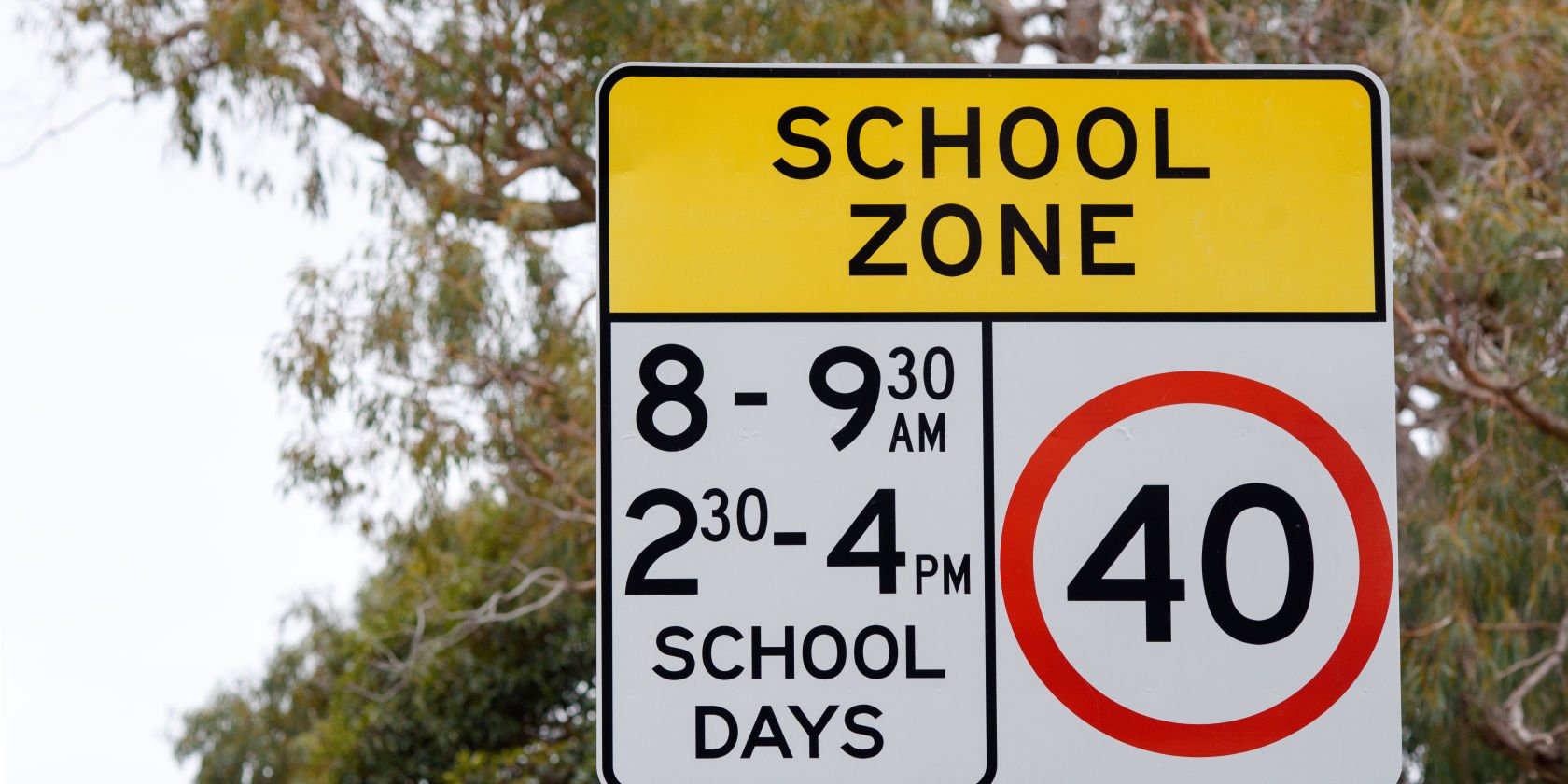 With many children returning to school this week after a summer holiday break, Suncorp Group insurer AAMI is warning drivers to slow down on the back of distressing data revealing nearly 50 per cent of Australian drivers admit to exceeding the legal speed limit.
Research conducted by AAMI has revealed that many of these self-confessed speeders even exceed the limit in school zones, a limit set in each Australian state for the safety of young children during peak periods like school pick up or drop off. Those who admitted to speeding in a school zone often cited that they did so because "there was no children in sight".
Among the aforementioned excuse, AAMI can reveal that a number of justifications were given by speeders to compensate for their behaviour, the most popular of which was "not noticing the signs indicating a change in speed limit" (46%) followed by "driving on autopilot" (31%).
AAMI Spokesperson Kahl Dwight says there is no excuse for reckless behaviour behind the wheel, particularly when it comes to the safety of children.
"School aged children, especially in their younger years are still learning about road safety and road rules, so it's up to us as adults and drivers to wear that responsibility and ensure that we're doing the right thing," Mr Dwight said.
Kahl Dwight, AAMI Spokesperson

Speed limits and school zones protect our children and the community – but they won't work unless drivers slow down and pay attention.
According to more than 350,000 motor insurance claims across the Australia from 1 July 2021 to 30 June 2022, Fridays were the worst day of the week for accidents (16 per cent), while afternoons between 1.00pm-4.30pm (which coincides with school pick-up) proved the most common time with almost one third (29 per cent) of crashes occurring during this timeframe.
Just last year, the Australian Road Safety Foundation (ARSF) revealed that 1,129 people were killed on Australian roads the year prior (2021), citing 11% of those killed were people under the age of 18. An alarming 19 pedestrian children were killed in the same year.
Russell White, CEO and Founder of the ARSF says road safety is all drivers' responsibility, and has urged those driving on Australian roads to pay attention to the road rules in order to save lives.
"People don't realise that speeding, even a few kilometres over the speed limit in a school zone, can be the difference between life and death for our children.
"With the new school year upon us, we'll be seeing kids as young as five starting school for the first time, many of which will not have developed strong road safety skills, and so it is up to drivers to ensure we are following the road rules, adhering to speed limits, and being attentive when behind the wheel.
"No one leaves home with the intention of having a crash, let alone a road incident that involves a child, and that is why we're partnering with AAMI to encourage Aussies to take care on our roads – especially around schools."
#Statistics behind the report
---
| | | | | | | |
| --- | --- | --- | --- | --- | --- | --- |
| | QLD | VIC | NSW/ACT | SA | WA | TAS |
| Drivers admitting to exceeding the speed limit by 10km per hour | 25% | 23% | 23% | 25% | 31% | 30% |
| Drivers admitting to exceeding the speed limit by 15km per hour | 8% | 10% | 10% | 5% | 10% | 10% |
| Drivers admitting to exceeding the speed limit by 20km per hour | 6% | 6% | 8% | 4% | 4% | 3% |
| | | | | | | |
| --- | --- | --- | --- | --- | --- | --- |
| | QLD | VIC | NSW/ACT | SA | WA | TAS |
| Not noticing the signs indicating a change in speed limit | 45% | 46% | 47% | 45% | 46% | 43% |
| Not knowing when school zone speed limits apply | 7% | 11% | 9% | 4% | 8% | 7% |
| Driving on auto-pilot | 32% | 27% | 32% | 32% | 34% | 47% |
| Rushing to collect kids from school/childcare | 6% | 11% | 8% | 8% | 11% | 7% |
| Impatience | 17% | 25% | 27% | 27% | 25% | 20% |
| Rushing to get to the next destination | 20% | 30% | 27% | 33% | 26% | 23% |
| Rushing to get to an after school/work activity | 9% | 12% | 12% | 16% | 19% | 17% |
| Attempting to beat traffic | 14% | 14% | 19% | 15% | 15% | 17% |
| | | | | | | |
| --- | --- | --- | --- | --- | --- | --- |
| | QLD | VIC | NSW/ACT | SA | WA | TAS |
| Drivers admitting to having sped through a school zone in the past year because no children were in sight | 5% | 4% | 4% | 4% | 10% | 3% |
| Drivers admit to driving through a red light because there were no cars or pedestrians | 3% | 6% | 7% | 4% | 5% | 7% |
| | | | | | | |
| --- | --- | --- | --- | --- | --- | --- |
| | QLD | VIC | NSW/ACT | SA | WA | TAS |
| Worst day of the week for crashes | Friday | Friday | Friday | Thursday | Friday | Friday |
| Worst time of the week for accidents | 9-11am | Afternoon | Afternoon | Afternoon | Afternoon | Afternoon |