Take the road safety pledge this holiday season
---
Suncorp Group's insurance brand AAMI has joined forces with the ACT Government and the Australian Road Safety Foundation (ARSF) to help keep us safe behind the wheel this festive season.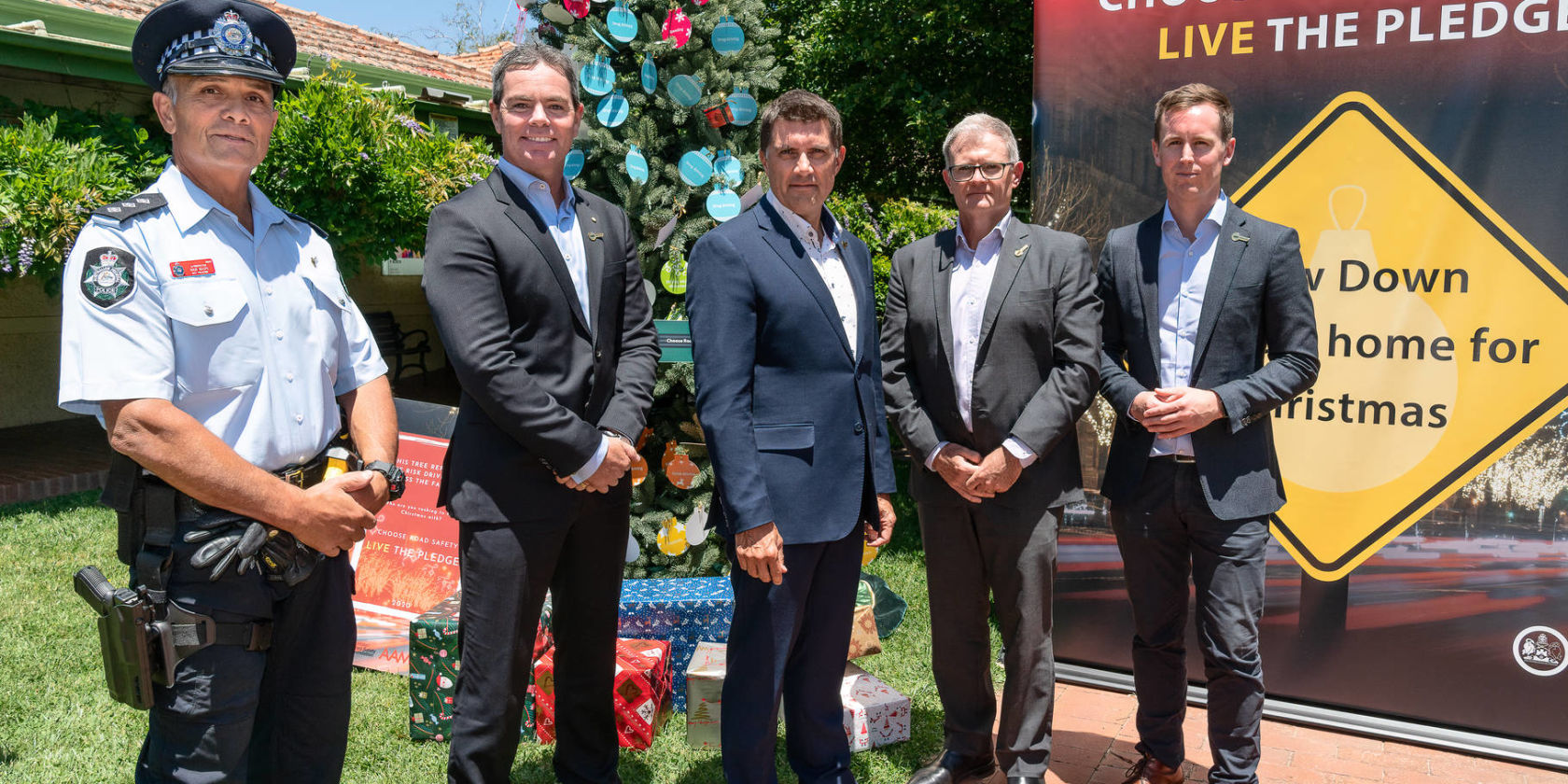 Drivers are being encouraged to spread the road safety message this Christmas, with reduced air travel making our roads particularly busy over the holidays. A four-metre high Christmas tree has been installed in the nation's capital, to serve as a stark reminder of the risks many drivers are taking on the roads.
Suncorp Group's insurance brand AAMI is assisting the Australian Road Safety Foundation and the ACT Government and Police, in imploring road users to do their part in preventing trauma and tragedy this Christmas. ARST ambassador and V8 legend Craig Lowndes also joined the Christmas campaign.
According to ACT Police, speed is the main risk being taken by drivers, followed by driving under the influence of drugs, driving distracted, drink driving and not wearing a seatbelt.
ARSF founder and CEO Russell White said the prominence of speeding was a frightening trend in 2020, stemming from complacency. "At the height of lockdowns, our research showed that one in four drivers admitted to taking more road risks, with behaviour such as speeding increasing by an alarming 17 per cent," Mr White said. "Christmas should be a time of love and laughter, not loss of life, but tragically it's one of the most dangerous times on the road."
Mr White said more domestic travel, combined with fewer flights, meant Australians would be taking longer road trips this Christmas. "More than two in five Australians are planning a road trip this summer," he said. "We all need to take responsibility to ensure we are adhering to speed limits, are well-rested, fit to drive and not distracted."
The smallest misjudgement can have a big impact on the lives of many.

AAMI Executive General Manager Matt Pearson
AAMI Executive General Manager, Matt Pearson, warned motorists not to be complacent when travelling this holiday season. "It's been a tough year for many families, and the festive season will be a positive time for people to come together and celebrate. The smallest misjudgement can have a big impact on the lives of many," Mr Pearson said. "This installation is a timely and important reminder that it's the responsibility of every driver and every passenger to ensure our roads stay safe and our families and friends enjoy a happy Christmas season."
The tree, adorned with road safety warnings, will remain in place until Christmas.
Locals are encouraged to take the #ChooseRoadSafety pledge, to spread cheer over tragedy this festive season.