TV's favourite couple Rhonda and Ketut reunite in new AAMI campaign to 'vax up' Australia
---
Suncorp Group's insurance brand AAMI launches ad campaign featuring the famous television couple, calling on Australians to 'vax up' to help recovery from COVID-19.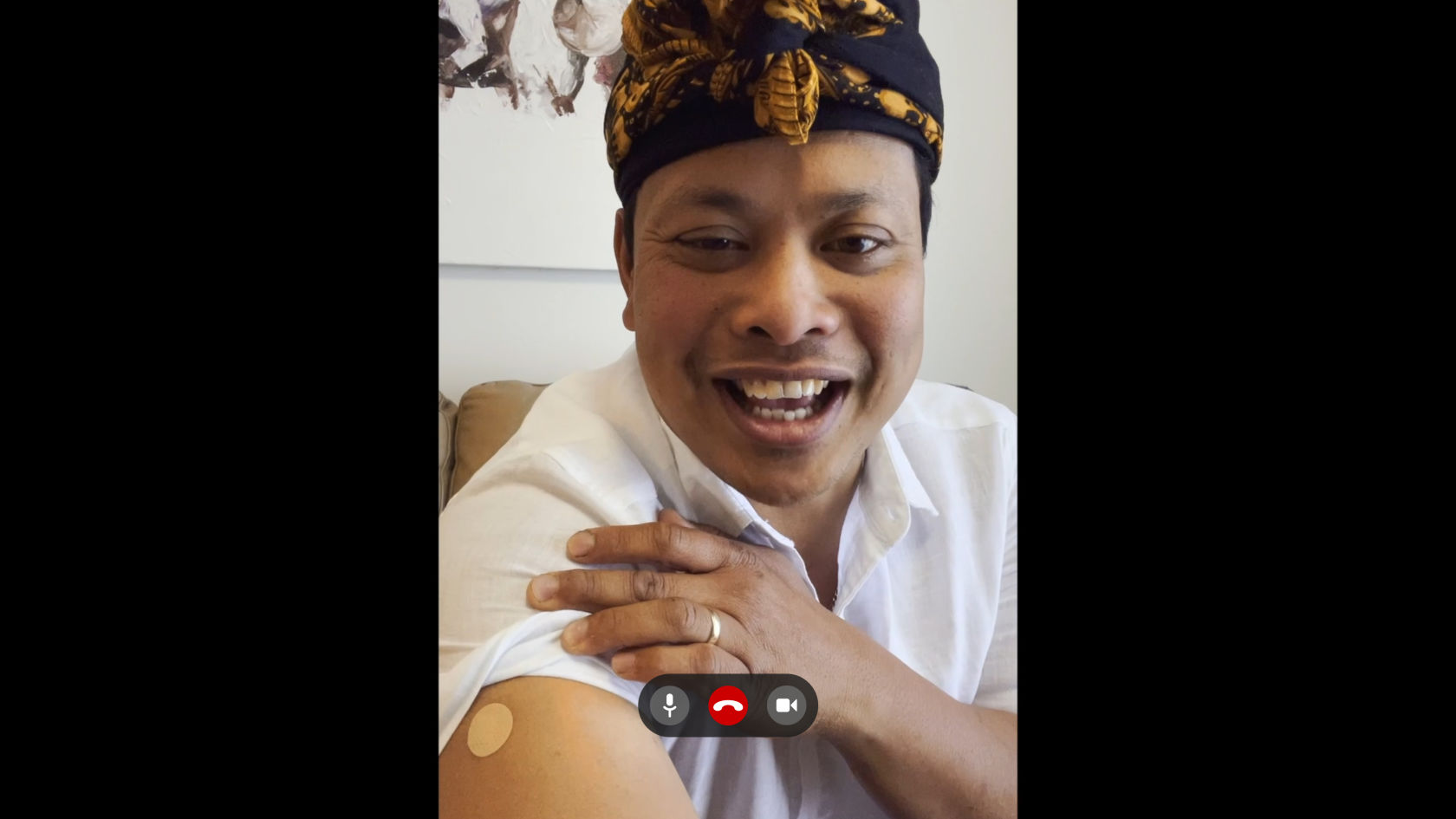 They're hot like a sunrise, fully vaxxed and hoping to encourage Aussies to roll up their sleeves to 'vax up' in their highly anticipated return to TV.
AAMI's Rhonda and Ketut, the iconic couple known for their Balinese love story, sunglass tans, 'beautiful brake feet', and penchant for safe driving have taken a break from Australian TV screens for almost a decade to raise their three kids away from the prying eyes of the media.
Their return to TV is in the national interest - to encourage their fellow Aussies to roll up their sleeves and 'vax up' to help in the recovery from COVID-19. The special TV commercial aired on Saturday, 18 September.
Suncorp Group CEO Insurance Product and Portfolio Lisa Harrison said the new AAMI campaign aligns with the brand's role in supporting communities get back on their feet.

"As an insurer, we're in the business of recovery, with AAMI helping Australians get back on the road, protect their homes, get back to business and recover from natural disasters for over 50 years," Ms Harrison said. "Now more than ever it's important that we come together to help get us back on the road to recovery."
We understand the significant impact COVID-19 continues to have on our customers, our people, and our communities, which is why we strongly support the need for a rapid, efficient, safe and effective vaccination strategy for Australia

Lisa Harrison, Suncorp Group CEO Insurance Product and Portfolio
"It's also why we've launched our own call to arms campaign proactively encouraging Australians to take action, as getting vaccinated is our ticket to a more 'normal' existence and getting back to doing what we love."
AAMI has provided support to consumers and small businesses impacted by the pandemic through a range of offers and support packages including free Roadside Assist for first responders, hospital staff, and COVID-19 health workers whether they are AAMI customers or not.

Ms. Harrison said our first responders, hospital staff, and COVID-19 healthcare workers are doing an incredible job under immense pressure.
"Now, more than ever, they are critical to keeping our communities safe, tackling not only the various outbreaks but also supporting our pathway to a more normal future through the vaccine rollout. The last thing they need are unforeseen hold-ups, so this is our way of keeping them safe on the road," she said.
Rhonda and Ketut will join AAMI's current stable of stars – Keith and the Queens of Broken Heel and the iconic, always helpful, AAMI representatives in the latest ad campaign from the national insurer.
Fans who missed their first glimpse of the couple in almost a decade can view the ad on AAMI's YouTube channel.
#Media enquiries
---
For more information contact: