Hail Assessment Centres provide swift response for storm claims
---
Suncorp's response to the December hail storms is continuing at pace, with more than seven thousand customers' cars now assessed and some repairs already completed.

Suncorp expects to have the majority of our customers' claims assessed by early February.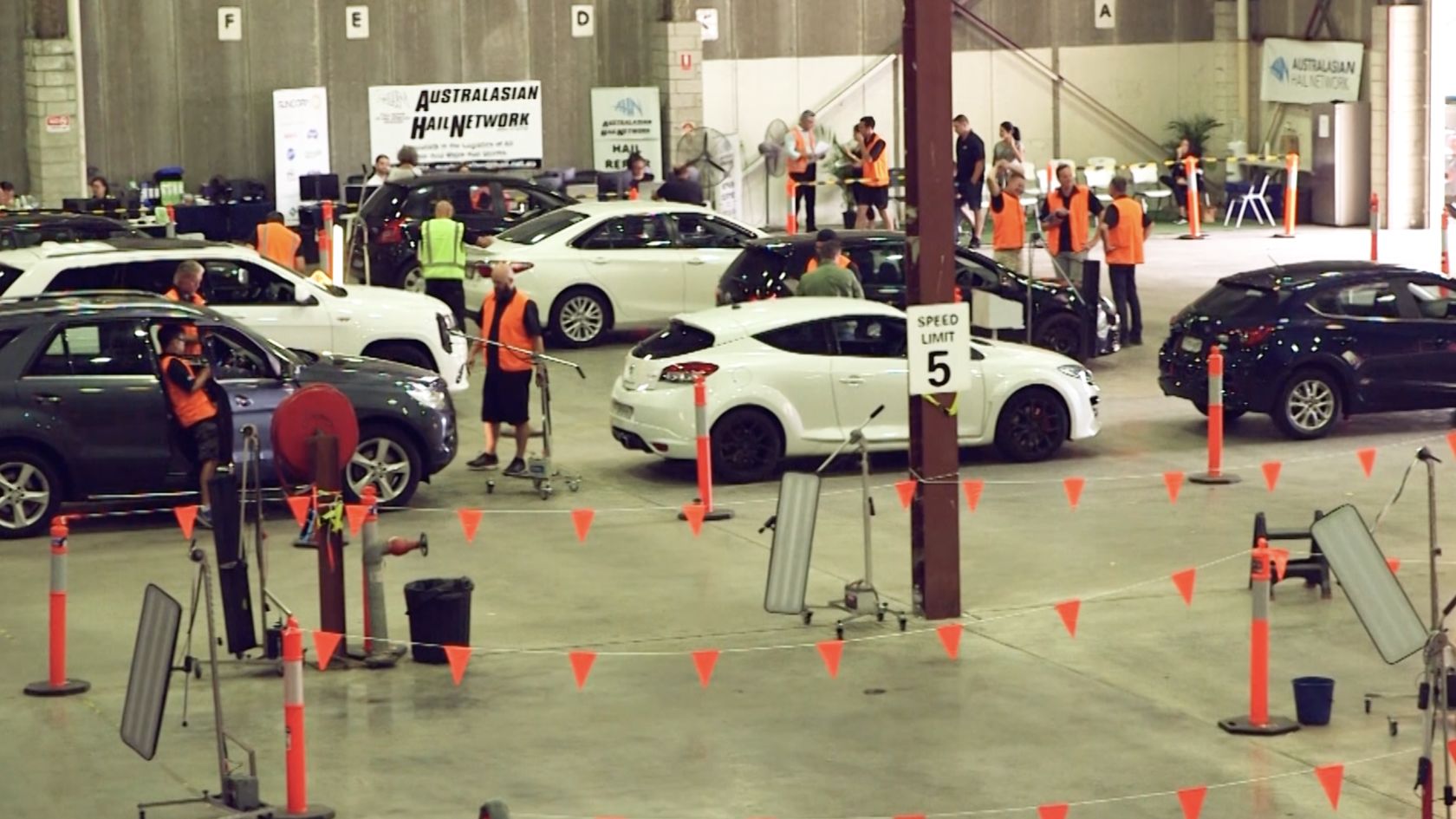 Suncorp established additional motor vehicle assessment and repair centres in Botany, Gosford, Moorebank and Campbelltown in the days following the storms to streamline the claims process for customers.
The Hail Assessment Centres are designed to quickly assess and triage all hail-affected vehicles to make the repair process as seamless and efficient as possible.
"The coordinated efforts have meant we've been able to respond swiftly and support our customers in getting their cars repaired," Suncorp's Head of Motor Claims Paul Sofronoff said.
"Given the timing of the storms, we know many people will have been away so we'll continue to scale up as necessary to manage call volumes and process claims quickly. As customers return home, we'd encourage them to lodge their claims, and book in for an assessment as soon as possible.
"The Assessment Centres have both assessors and specialist repairers on site to assess the vehicle and determine the best method of repair, so we can accelerate the claims process.
"Once we've assessed the majority of affected vehicles, these sites will transform into repair centres which will allow us to repair customers' vehicles faster.
"Once they've lodged their claim, customers will receive an appointment time and location to bring their vehicle for assessment and will then be booked in for repairs. This gives customers reassurance around the next steps for how their car will be repaired."
Customers of Suncorp, GIO, AAMI, Apia, Shannons, and Bingle will be booked into these locations after they have lodged their claim.
Suncorp is urging all customers to lodge their claim as soon as possible, which can be done online or over the phone at;