Money talk for the dinner table
---
Perhaps you've always thought that money is off limits when it comes to dinner table talk.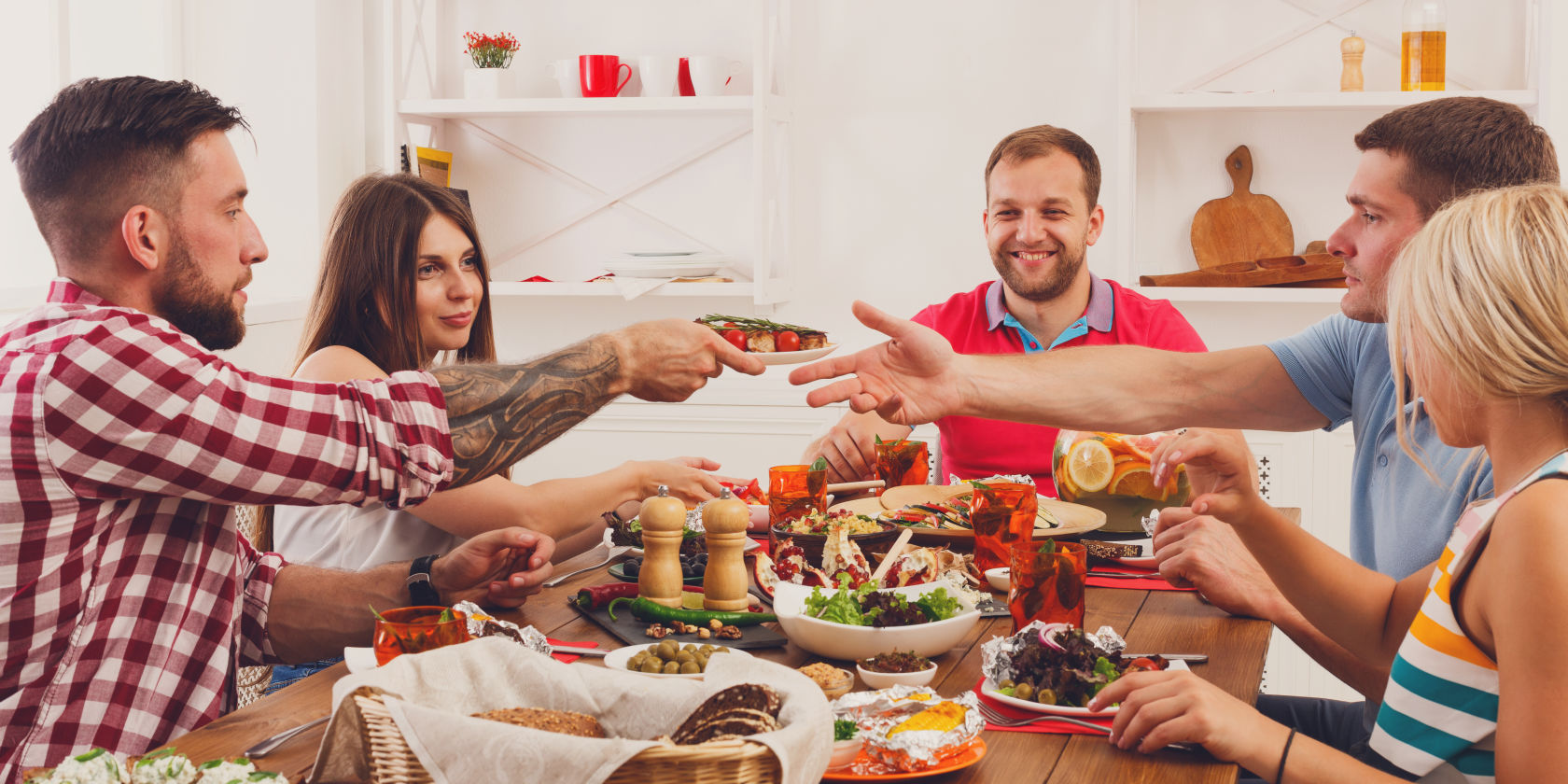 But with more than a quarter of Australians now finding it difficult to talk about money for fear of judgement and embarrassment, I'm here to challenge that.

What if – instead of keeping our experiences and concerns to ourselves – we started talking more openly about money? We might find we have more in common with others than we thought, or learn something from those who have been in a similar situation.
There are some easy ways you can start introducing these conversations at home, even around the dinner table.
Everyone loves a personality quiz, and there are some great resources online to help you understand how you like to spend and save. Take a quiz as a family and have fun comparing your results.
If you're having dinner with your parents, ask them about how they navigated the cost of getting married, having children, buying their first home – or wherever you're at. They'll probably be happy to take a trip down memory lane and share their stories. It also opens the way for you to share your concerns and ask their advice.
If you're in need of a dinner party conversation starter, ask everyone to share their very first job or what they spent their first pay cheque on. This is a great way to hear new stories and learn more about the different ways people approach money.
At dinner with friends? Ask what resources they're using. Perhaps they have a successful strategy for managing finances with their partner, or they've found a budgeting app that works for them.
If you know them well, don't be afraid to ask whether you can pick their brain about how they were able to save their home deposit, or why they chose a particular investment. A lot can be learned from the experiences of others, and it's always a great way to bond. They may also be relieved to have someone they can discuss the challenges with.
If you have young children, make them part of your money discussions to help them understand the value of money and where is comes from. Another good one is to talk about family goals, like an upcoming holiday, and how you will save as a family.
With older children, use dinner time to talk about their plans for the future. Do they dream of travel, further education, a place of their own? It's important they understand the costs involved and that every cent they save now will help them to reach a future goal.
Despite outdated etiquette rules, the dinner table, with its relaxed setting and time away from distractions, is the perfect place for money conversations worth having. Bon appétit!
By Lynne Sutherland, Suncorp EGM Stores & Specialty Banking