Suncorp Bank helps put food on the table for Queenslanders in need
---
Suncorp Bank has teamed up with Australia's leading food rescue organisation OzHarvest, to help fund a new kitchen space in Brisbane which will provide up to an additional 52,000 cooked meals each year to help feed Queenslanders in need.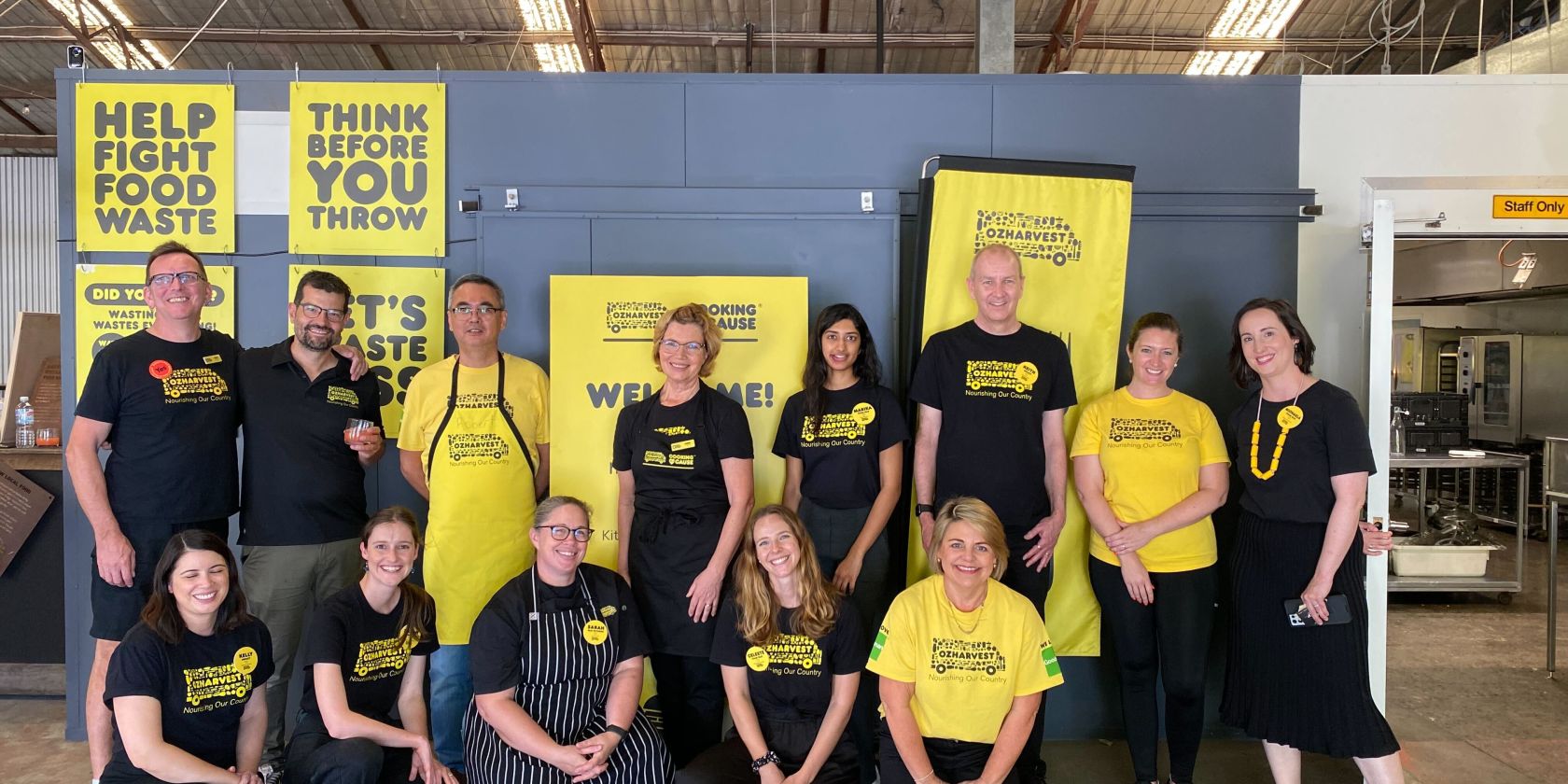 OzHarvest Brisbane already rescues more than 26,500kgs of quality food each week from food donors across the region. The new kitchen operations will expand its corporate engagement program, Cooking for a Cause, to produce up to 1,000 extra meals each week to help put food on the table at 140 local charities.
Suncorp Bank Executive General Manager Everyday Banking Nicholas Fernando said as the rising cost of living continued to drive high demand for food relief, the new kitchen would help feed more people in need.
Suncorp Bank Executive General Manager Everyday Banking Nicholas Fernando

Food security and food waste are urgent issues in our communities, and we are partnering with OzHarvest to support the work it does to create real and lasting change for those who really need it.

Our national partnership with OzHarvest is critical for our organisation; we are both passionate about creating a brighter future for our people, our customers and our communities and this will make a huge difference to the lives of Queenslanders in need.
"We're excited to be some of the first teams kicking off Cooking for a Cause and producing meals in this new space. And as part of this work, we will also be supporting OzHarvest with the fit out of offices to support the team to keep doing the incredible work they are doing."
In a recent community needs survey of 1,900 charities Australia-wide1, OzHarvest found that 73 per cent of charities it supports had seen an increase in demand for their services in the past six months and almost half do not have enough food to meet demand.
OzHarvest Queensland State Manager Bernardo Tobias said almost a third of people seeking support had never needed food relief before.
OzHarvest Queensland State Manager Bernardo Tobias

The demand for food is at an all-time high. OzHarvest supports more than 140 charities in Brisbane however, there are over a hundred on our waiting list.

Thanks to our incredible partnership with Suncorp Bank, we have been able to secure a new kitchen space right next to our warehouse, allowing us to increase our capacity to cook more meals for those who need it most.

 Christmas is OzHarvest's busiest time of year, so we're inviting corporate teams to show their true heart and follow Suncorp Bank's lead, making real impact by 'Cooking for a Cause' in our new kitchen.
"We hope to be creating up to 1,000 extra meals per week by Christmas, which will help put food on the table for those who need it most. Christmas is a difficult time for families in need, so we're thrilled to be able to provide delicious meals made with love and kindness."
Michelle Gilchrist from Encircle Redcliffe, one of the charities that receive OzHarvest food, said the extra meals would support so many members of the community who don't have regular access to fresh cooked meals.
"Our guests appreciate receiving ready cooked meals that they are able to just heat and serve. Although we also distribute produce to our guests some don't have the capability of cooking for themselves. Prepared meals are a great option for many of the people we assist."
Corporate teams of up to 16 can book in for OzHarvest's Cooking for a Cause in the new kitchen space at Book Cooking for a cause in Brisbane or by contacting cfacqld@ozharvest.org.