Suncorp Group Holds 2021 Annual General Meeting
---
Suncorp Group held its 2021 Annual General Meeting virtually.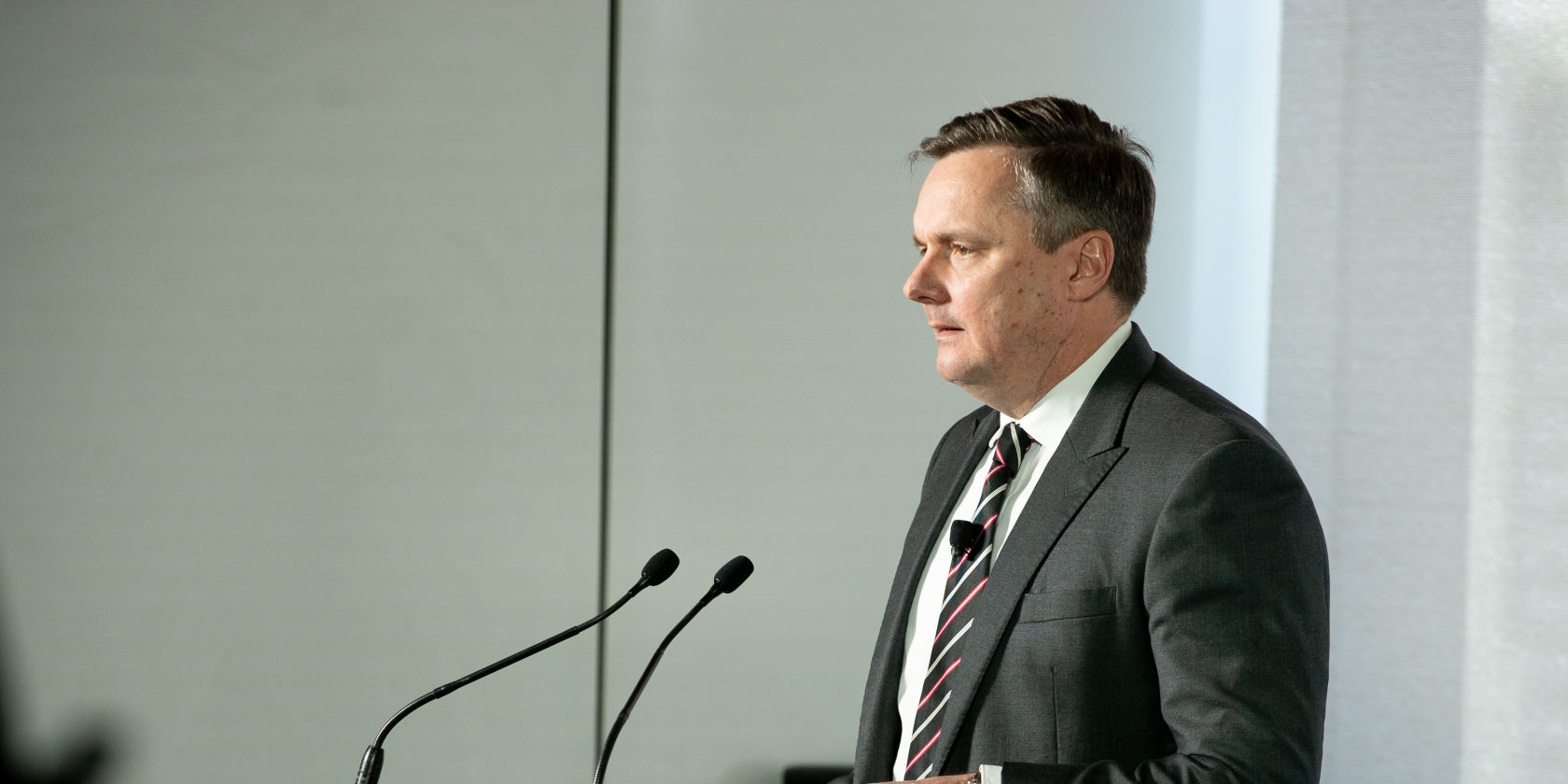 Suncorp Group CEO Steve Johnston told shareholders that Wednesday's earthquake in Victoria was a timely reminder of the need for a national framework to allow insurance claims to be safely processed during the current lockdowns and restrictions.
Mr Johnston called on National Cabinet to agree to a framework for all insurance companies to safely get on with dealing with claims backlogs
"We know we have far too many customers with valid insurance claims who we can't get to given the current restrictions and lockdowns," Mr Johnston told Suncorp shareholders.
"Add to that the claims that emerge from the earthquake. And, as each day passes, we inch closer to the peak natural hazard season."
Mr Johnston says insurers should not be scrambling after the event to agree to make safe and repair arrangements.
"Most insurers have national workforces who are quickly moved around the country to where events occur. It would be incredibly difficult and slow down the repair process if we have to individually negotiate with State Governments and the Commonwealth after an event.
"As of this morning, we had received only a relatively small number of claims and while it's too early to accurately estimate potential costs, we don't expect it to be a big event from an insurance perspective. But it's a timely reminder of the value of the product we offer and the peace of mind it provides," he said.
"We know it has been a challenging time for all Victorians, and we urge our customers to take every safety precaution as they inspect any damage. Please listen to the emergency services and lodge your claim when it is safe to do so. We stand ready to help our Victorian customers across all brands, including AAMI, Apia, and GIO."
The Group has a comprehensive reinsurance program in place for major events, including earthquakes in Australia and New Zealand.
The Group's maximum event retention on the main catastrophe program is $250 million. In addition, the Group has dropdown aggregate protection and an aggregate excess of loss protection which provides additional cover for small and medium events. The Group's full year natural hazard allowance is $980 million.
More information on the AGM, including the Notice of 2021 Annual General Meeting, the Link Online AGM Guide and a list of frequently asked questions are available on the Suncorp Group website.
#Access the Chairman's and Group CEO's addresses from the AGM below
---