Suncorp Group announces new operating model
---
Suncorp has announced a new operating model and leadership structure to drive further improvement in its core insurance and banking businesses and to accelerate the Group's digital and data driven transformation.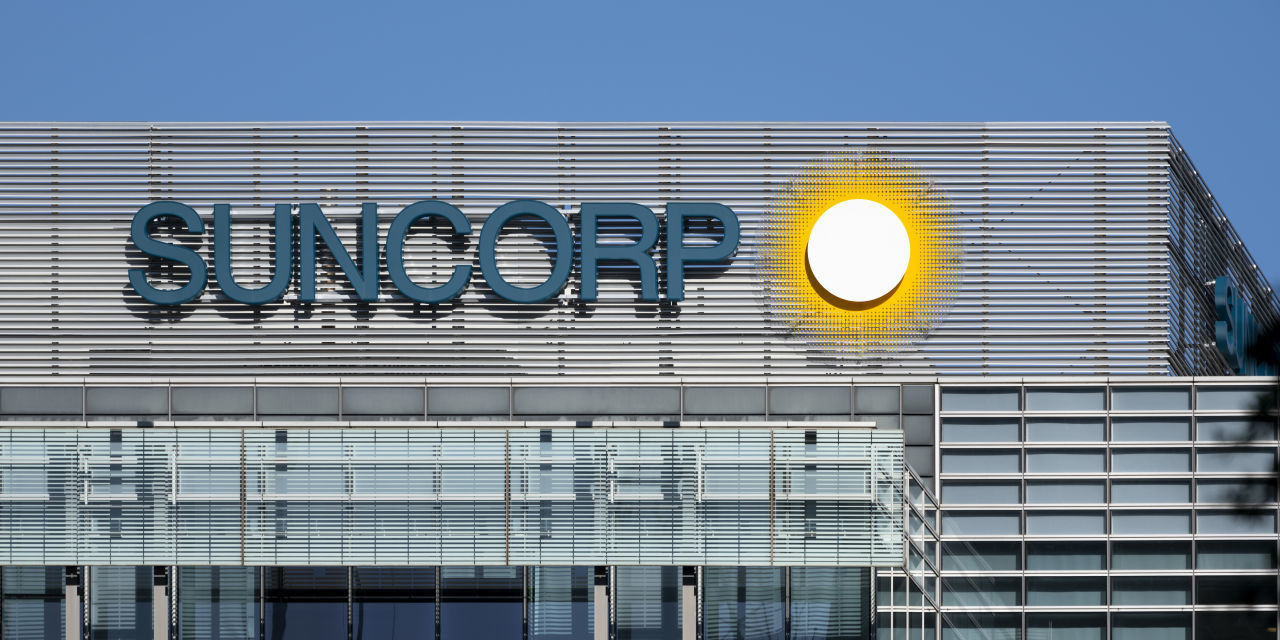 Suncorp Group CEO Steve Johnston said that while the Group had made good progress against key priorities outlined in August 2019, the summer of natural disasters and the health and economic impacts of COVID-19 justified a faster-paced transformation.

"The work we have done over the past 12 months puts us in a strong position to deal with the dual challenges of increasing natural hazard costs and a global pandemic. We entered COVID-19 with a significantly de-risked business and a strong balance sheet and through this period further strengthened our funding, liquidity and capital buffers," Mr Johnston said.
"At the same time, COVID-19 has resulted in changes such as the faster adoption of digital channels by customers and new, more innovative and agile internal ways of working. It has changed our perspective on what is possible.
"We now need to seize this opportunity to speed up the execution of our priorities so we can continue to deliver for our people and customers, while growing returns and creating better outcomes for our shareholders."
Insurance Australia & New Zealand
Following the sale of the Life Insurance business, Insurance (Australia) represents an even larger proportion of the Group's profit and therefore requires greater focus on transforming revenues and costs.
A new role of Chief Executive Officer Insurance Product & Portfolio will lead insurance distribution channels including contact centres, digital channels and intermediated partnerships as well as customer strategy, brand and marketing, product and pricing, and innovation. Current Chief Customer & Digital Officer Lisa Harrison, who has been with Suncorp for more than 15 years, has been appointed to the role.
A new role of Chief Operating Officer — Insurance will lead all aspects of claims management and operations and some Group functions including real estate management and procurement. Paul Smeaton, who has successfully led the Suncorp New Zealand business for the past five years, and has been with Suncorp for 26 years, has been appointed to this new role.
As a result of the changes, incumbent CEO Insurance (Australia), Gary Dransfield, will leave Suncorp.
Mr Dransfield joined Suncorp in 2009 and has held various executive positions including Head of Vero New Zealand and Personal Insurance and has made a significant contribution to the Group.
"In recent years, Gary has been instrumental in leading Suncorp's response to disasters in New Zealand and Australia including earthquakes, floods, cyclones and bushfires," Mr Johnston said.
"Gary has made an incredible contribution to Suncorp, as well as the insurance industry, in both Australia and New Zealand. I know he will be missed by his executive colleagues as well as the many people he has worked with at Suncorp and I wish him all the best for the future."
Mr Dransfield will remain with Suncorp until 17 July 2020.
Suncorp New Zealand CFO Jimmy Higgins will lead the Suncorp New Zealand business in an acting capacity while an internal and external search for a permanent candidate is undertaken.
Banking & Wealth
Clive van Horen has been appointed to the vacant CEO Banking & Wealth role. Mr van Horen has held senior roles in retail and business banking and consulting in Australia and overseas and joins from the Commonwealth Bank of Australia, where he has worked for the last 10 years. His most recent role was Executive General Manager Business Customer Solutions where he was responsible for business products across lending, deposits, merchants and payments, as well as analytics and customer strategy. Prior roles included responsibility for retail products and small business. He will join Suncorp on 4 August 2020.
"Clive has spent the last decade leading teams across CBA's retail and business bank, and I am delighted that he is joining Suncorp to deliver Banking & Wealth's critical contribution to the Group's success," Mr Johnston said.
Under the new operating model, Banking & Wealth will have accountability for all banking and wealth operations, customer strategy, finance, marketing and digital distribution, with several functions moving from centralised teams.
The changes are aimed at improving the competitiveness of the Bank through faster decision making, greater digital capability and the ability to address the direct expense base. Where it makes sense, functions (such as IT infrastructure) will remain at Group level.
Mr Johnston said: "The changes do not signal any shift of intent regarding the role of the Bank which remains core to the Group. The changes provide further clarity around accountability, consistent with the BEAR regulatory requirements and will set the Bank up for improved performance."
People
Changes will also be made to the People Experience function which currently has a broad mandate including real estate and the management of the Group's offshore partnering arrangements.
These teams will be repointed to enable the function to focus on the people strategy, facilitating new ways of working, and ensuring the Group's Purpose is embedded throughout the organisation.
As a result of these changes current Chief People Experience Officer, Amanda Revis, will leave Suncorp. Ms Revis has agreed to stay with the Group into the second half of 2020 to assist with the transition to the new operating model and until a permanent appointment is made.
Mr Johnston said: "Amanda has been with Suncorp for 10 years and has been integral to our success, particularly our market-leading flexibility and diversity policies and through her focus on leadership, culture and talent development. I am grateful that Amanda has agreed to stay on for the next few months and she will continue to play an important role in the implementation of our new operating model."
Finance & Reinsurance
Jeremy Robson remains Group Chief Financial Officer and will take on additional responsibilities, including Reinsurance and Actuarial, which were formerly part of the Insurance (Australia) business.
The alignment of Reinsurance with Group Finance, in particular Group Capital, will enable a more strategic and innovative approach to the design of the program, while better utilising the skills of reinsurance partners in other finance areas such as climate risk and modelling.
Technology & Strategy
As recently announced, Suncorp's new Chief Information Officer, Adam Bennett, joins the Group today. Mr Bennett will lead a new function — Technology and Transformation. He will have responsibility for technology infrastructure and delivery, digital platforms, data and automation and will work alongside product and distributions teams to drive a digital-first approach across the Group.
He will also lead Group Strategy, given the importance of aligning the Group's strategy and transformation teams with its digital, data and automation agenda.