Suncorp matches $1 million in employee giving
---
During 2019–20, Suncorp employees raised more than $1 million for important causes – and Suncorp matched it, bringing the total to more than $2 million.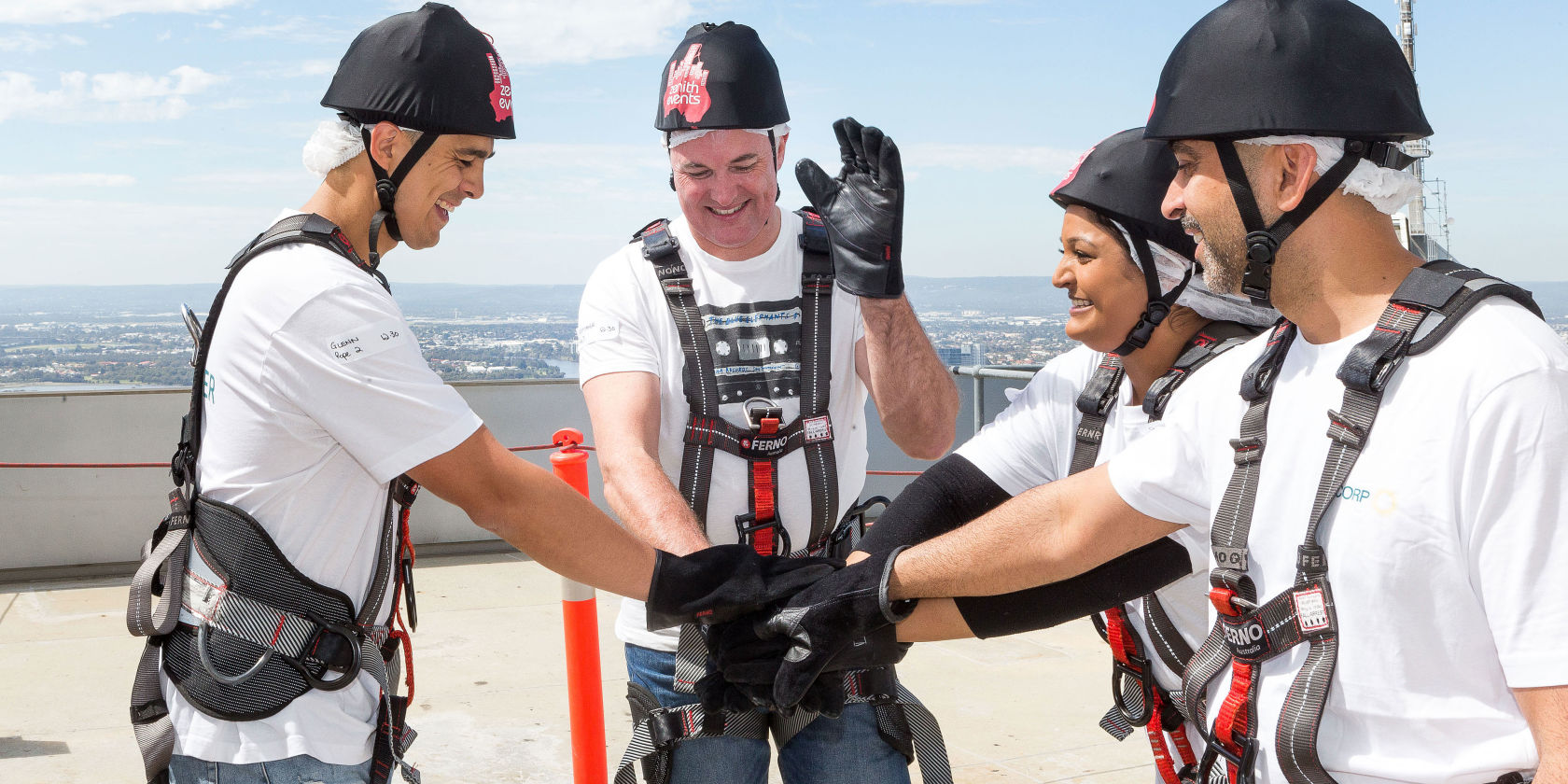 By 30 June 2020, Suncorp's generous employees reached this impressive milestone for the first time since our Brighter Futures employee giving program was relaunched in 2018.
The matched funds were donated to more than 350 Australian and New Zealand charities, and seven employees and their direct family members in need, and included:
$597,069.28 in donations made through our people's pay
$378,690.43 in fundraising and crowdfunding and
$41,920.00 in personal volunteering.
One of the main causes our people supported was the 2019–20 bushfire appeal with $226,000 going to charities supporting the relief effort. The remainder went to our Local Charity Partners and to other causes our people care about.
Suncorp's employee giving program, Brighter Futures, inspires our employees to make a difference on the issues they care about. Under the program, employees fundraise, crowdfund, volunteer and donate to charities of their choice, and each year Suncorp matches those donations to a total of $1 million.
Read More
Suncorp Group CEO Steve Johnston said this achievement is a testament to Suncorp people living our purpose.
"Brighter Futures supports our culture of caring, being courageous, and doing the right thing for each other, our customers and our communities. What is great about this program is that we support the charities that matter to our people – they understand the issues impacting their local communities and it is important we support them in times of need," Mr Johnston said.
"By matching $1 million of our employees' generous donations, fundraising and volunteering efforts, we're not only helping our people to support their local communities, but we're also making a valuable contribution to charities in Australia and New Zealand that are delivering important social services to people in need."
An important part of our Brighter Futures program is our local employee committees, which are made up of Suncorp employees who select local charities to partner with to address the biggest issues impacting that community.
Suncorp's Jordan Walsh, who is the Co-Chair for Suncorp's South East Queensland Local Employee Committee, said the Brighter Futures program makes it easy for employees to give back to their communities.
"I am incredibly proud of the generosity and community spirit displayed by my friends and colleagues here at Suncorp. The support shown through payroll giving, fundraising and volunteering is inspirational, and highlights the genuine drive to support those less fortunate within our communities," Mr Walsh said.
Suncorp recently announced our new 2020 Local Charity Partners that Suncorp will partner with for the next two years.
The fourteen charities across Australia and New Zealand cover issues including mental health, family violence, children and young people, and drought. Some of our partners are new, reflecting the rise of some social issues, and some were renewed, reinforcing the permanency of other social issues.
Pictured: Suncorp employees abseil down the 220m façade of Perth's iconic Central Park building, raising over $37,000 for the Ronald McDonald Foundation.