Suncorp recognised as a leading employer of interns
---
Suncorp has been recognised as a leading employer of interns, with its internship program ranking in the top 30 of Australian organisations.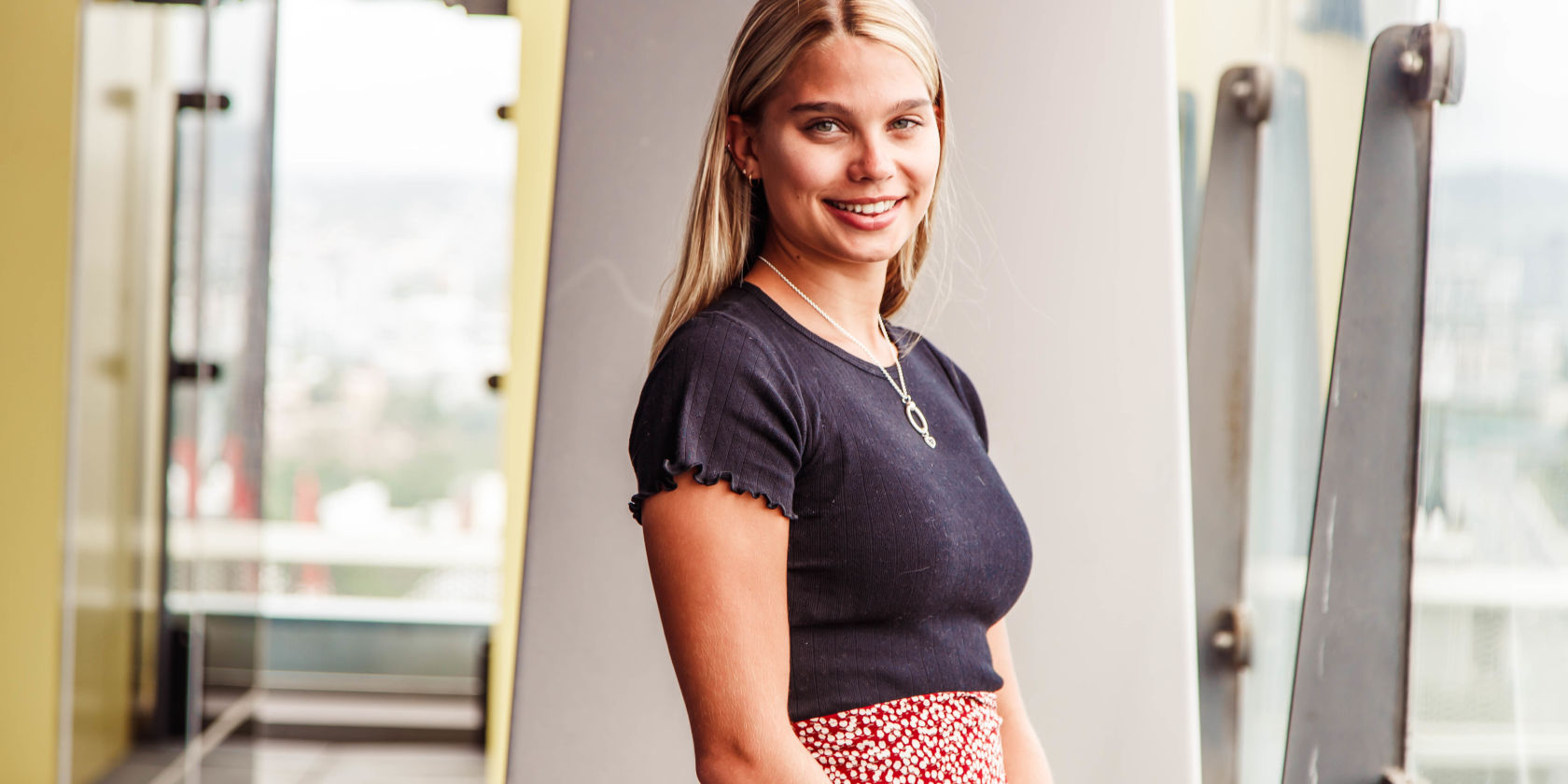 The study, conducted by the Australian Association of Graduate Employers, surveyed over 1,900 interns about their internship experiences to compile the list of the best employers.
Suncorp offers a paid, 12-week Vacation Program from November to February each year for students looking for valuable on-the-job experience.
People Experience Executive General Manager Helen Davis said our internship program is extremely important to Suncorp.
"We see it as a great opportunity to provide interns with first-hand experience. They can also experience what it's like working at Suncorp and decide whether our culture is the right fit for them," Ms Davis said.
"Interns then have the opportunity to continue their career in our Graduate Program, so for us, it helps us bring in and grow new and talented capability."
Our Technology, Data and Labs team is the largest employer of interns in Suncorp. Acting Executive General Manager Digital and Insurance Technology Steven Clur said graduates and interns were a cornerstone of our technology talent strategy.

"They bring an inquisitive and innovative mindset, and without doubt make a significant contribution as they grow and develop their careers with us," Mr Clur said.
Executive Manager Talent Management Ainsley Muir said she had heard positive feedback from Suncorp interns.
"The feedback we have heard is that Suncorp is a people-centric organisation and an inclusive place to work. It is a place where people can grow and develop," Ms Muir said.

Graphic designer Ruby Hollis was a Suncorp intern over the 2019-2020 summer and then extended her contract for an additional two months.

From working on video shoots, to designing infographics for social media, Ruby said her favourite experience was getting to collaborate with other creative people.

"I wasn't expecting to have such a nice team; it's the first time I've really been able to immerse myself in the design process and learn from other creative people," she said. "It's taught me to never be afraid to speak up and always think outside the box. Now I know this is what I want to do."
After completing her 12 week internship, Aisling was offered a permanent role in People Experience (PX) at Suncorp.

She said the people in her team, having a buddy, and the variety of work she was involved in were the best parts of the program.

"My buddy introduced me to so many people from different areas, which really helped me learn which parts of PX I'm most interested in," she said. "I decided to stay on with Suncorp because I found it to be a very welcoming, diverse and inclusive workplace where there are ongoing opportunities. I am also interested in applying for the Graduate Program for next year's intake, so an opportunity for me to stay on with Suncorp was the best thing that could have happened."
Upon finishing his internship earlier this year, Roy was hired as a Technical Support Analyst. Roy said the training he had received at Suncorp had been "top tier".

"The range of technologies I have been able to gain experience with here has been outstanding," he said. "My resume has gone from practically empty to full of desirable skills that will easily put me ahead of most graduates. It's put me years ahead of where I thought I would be. I've also made a great support network; I feel everyone wants me to succeed in this role."