Suncorp Bank customers reduce energy bills with new solar panel rebate offer
---
In what could transform renewable energy uptake in Australia, residents of one new Queensland city are being offered heavily subsidised solar panels as part of an innovative research study to understand how solar incentives affect household electricity usage.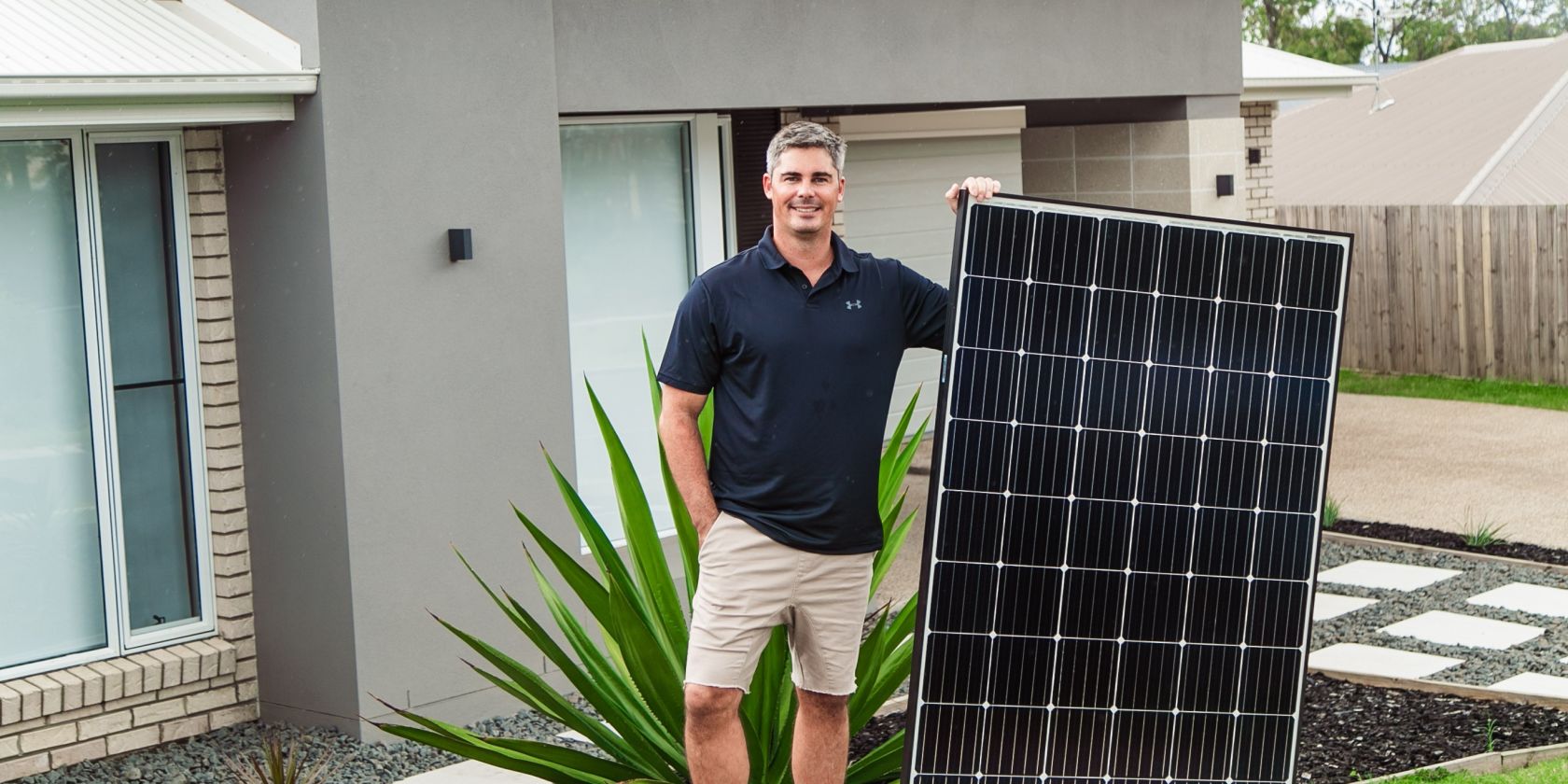 Suncorp has partnered with Springfield City Group to offer solar rebates of $3,500 to customers building homes in the innovation hub of Greater Springfield, 25km South West of Brisbane.
University of Queensland researchers will then analyse energy usage in those households and report on their findings, allowing a never-before-seen insight into the benefits of solar to new homeowners.
Suncorp Executive General Manager Lending Glenn Haslam said the initiative was designed to support customers seeking renewable energy services.
"Suncorp is excited to offer customers in the greater Springfield region a $3,500 rebate for solar panel installations on new build homes," said Mr Haslam.
"Queensland is leading the country when it comes to rooftop solar installations and our research told us that the initial investment for solar installation can deter some customers.
"By helping customers fund the installation of solar panels, we are hoping to alleviate some of the financial strain and fast-track the time it takes to recoup the initial funds outlaid.
"Suncorp's partnership with Springfield City Group will help to reduce our customers' environmental footprint and forms part of our Climate Change Action Plan commitment to accelerate climate-related innovation."
Professor Neil Horrocks from the UQ Centre for Energy Data Innovation said Greater Springfield was leading Australia in building sustainable communities, and that UQ was delighted to join with Springfield City Group and Suncorp to undertake a detailed longitudinal research study to identify the benefits available to new homeowners when leveraging emerging renewable energy technology.
"Energy costs weigh heavily on household budgets particularly for new homeowners struggling to establish themselves. UQ is excited to join with Suncorp and Springfield to identify the wider benefits that this initiative can deliver new households," Professor Horrocks said.
"UQ and Greater Springfield have a long history of collaborating on energy innovation and this initiative marks another important step forward in empowering new homeowners. We are delighted to be involved in exploring the benefits of this program."
Suncorp Bank customer Tom Styles recently finished building his new 4-bedroom home in Springfield and said his family are already reaping the benefits.
"With the rebate factored in, this meant we were able to purchase and install a more premium solar system. Last quarter, we received a $240 cheque from our energy provider for the solar energy we produced. This means we should have our system paid off faster and can start profiting from it or put that money back into the loan to pay it off faster," said Mr Styles.
"My wife and I have always been passionate about renewable energy and helping the environment so when we found out we could combine the solar installation costs as part of the home loan, that was an added bonus because we can reduce our energy bills and our carbon footprint at the same time."
It would be incredible to see solar panels on the roof of every single house in Australia.

Glenn Haslam, Suncorp Executive General Manager Lending
Springfield City Group Executive General Manager, Dr Richard Eden, said the Suncorp rebate and UQ research was one small part of the work underway to make Greater Springfield Australia's first zero net energy city by 2038.
"We are working on a unique plan to ensure Greater Springfield produces more power than it consumes, and renewables are a big part of that strategy," Dr Eden said.
"In the short term it makes Greater Springfield a benchmark for clean, green and smart city-building, and in the long term it means residents and businesses will be part of a self-sufficient power ecosystem that is exporting energy to our neighbours."
Suncorp's Greater Springfield solar rebate offer is available immediately until 30 June 2020.
"It would be incredible to see solar panels on the roof of every single house in Australia in the not too distant future as it helps to reduce energy bills and Australia's environmental footprint," said Mr Haslam.
#About Suncorp's solar rebate offer
---
How is the rebate paid into the customer's account? Is it a cash rebate or tied to the loan?
It is a cash rebate paid directly into the customer's bank account.
Do customers show a solar receipt to Suncorp to prove they have the solar panels installed?
Per the offer conditions, a customer must provide a solar panel quote which is valid at the date of the final drawdown from a registered solar panel provider. This is the best timing to slipstream with loan settlement.
Will Suncorp track how its helping customers reduce their environmental footprint?
UQ will use Suncorp's anonymised loan data and conduct customised surveys to understand purchasing behaviour.
Can you tell me more about the UQ research? What will customers have to do to be a part of this?
Nothing else is required from customers. This data augments existing purchasing behaviour research UQ has conducted and is doing. Greater Springfield is a contained ecosystem of customers with higher potential receptivity to sustainable solutions based on the Smart City strategy and the energy-sharing provisions in the community title agreement.
For more information:
For more information on Suncorp's solar energy rebate offer in Greater Springfield or to discuss plans for a new build in the area, please contact the local Suncorp store in Springfield Central on (07) 3470 3488 or Mobile Lender Alejandro Aguilar on 0427 621 647.