Townsville on the road to recovery – three months on
---
Just over three months on, Townsville is a hive of activity as rebuilding efforts ramp up in the wake of the February floods.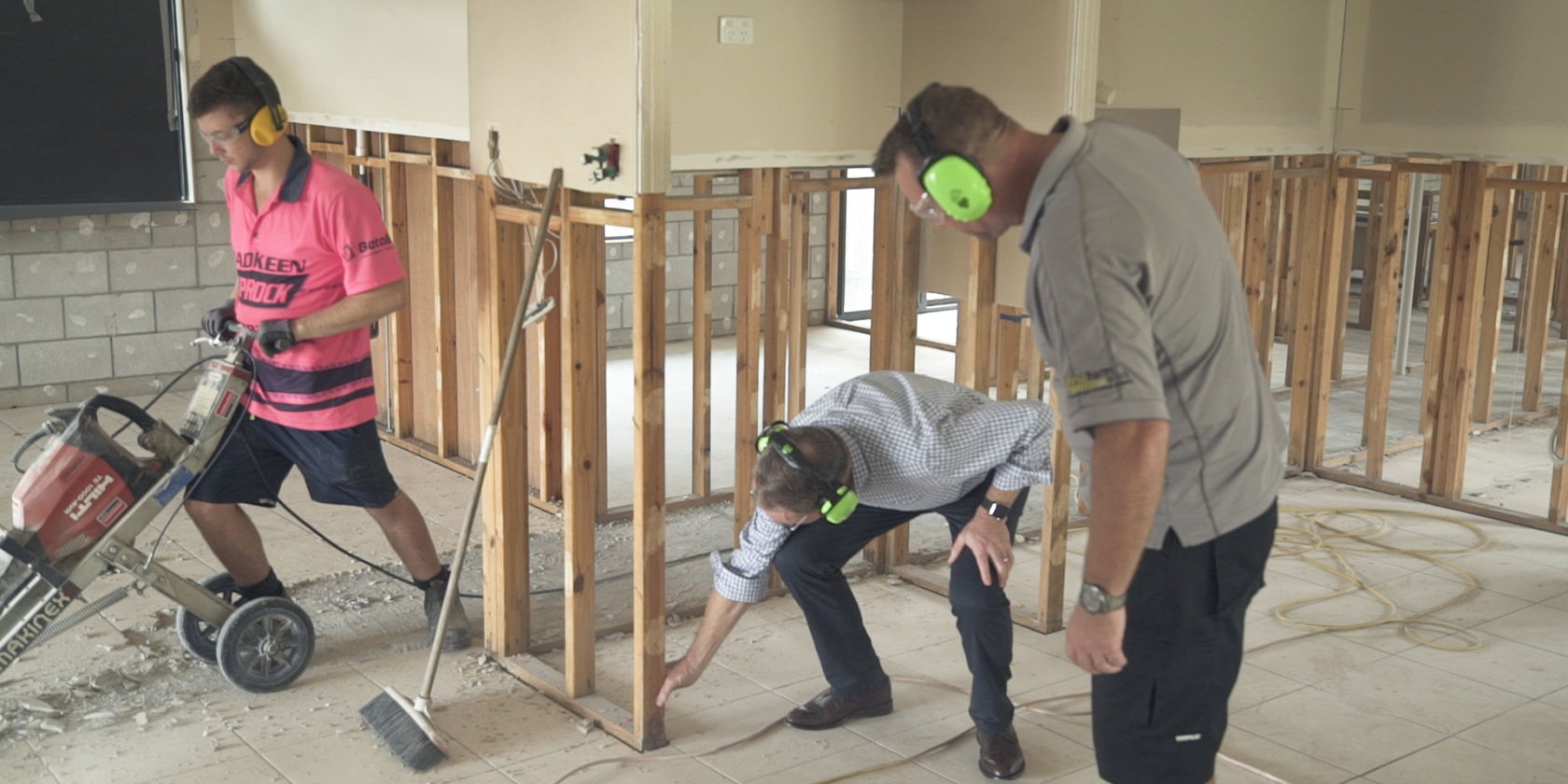 Leading insurer, Suncorp, is managing more than 5,870 claims with the assistance of more than 500 local trades, companies and suppliers.

With 45 per cent finalised, Suncorp has paid more than $132 million in home and contents claim payments. Suncorp has finalised more than one third of commercial claims.
Suncorp Head of Claims Paige Vincent said it was pleasing to see so much activity on the ground and some customers already preparing to return home.
"We are working with the community and focused on restoring our customers' homes to the highest levels of customer satisfaction as quickly as possible, while maintaining quality outcomes," Ms Vincent said.
"It's a huge challenge managing thousands of claims simultaneously, but we're working closely with our building partners to ensure we progress them as efficiently as possible. There's still a long way to go, but we'll be here through to the end."
Ms Vincent hosted a meeting with panel builders to hear how they were progressing and if any issues were arising.
"The teams are doing an outstanding job. One of the things we committed to doing was being more open and transparent with both customers and partners, so this was a great opportunity to meet up and listen to what they are experiencing, any challenges they are having and how we can help."
Ms Vincent said the dedicated claims Customer Support Centre was proving hugely successful in providing ongoing face-to-face support for flood-affected customers.
"The Centre is a first for Suncorp Insurance and further demonstrates our commitment to supporting Townsville for the long-term. It's been very well-received by customers who want a more personal approach."
Located in the heart of Townsville, the Centre will ensure flood-affected customers across all Suncorp's insurance network of brands, including AAMI, Apia, Bingle, Vero and Resilium can continue to access face-to-face support throughout the recovery process.
Suncorp representatives also attended the recent ICA Community Forums as well as a Townsville City Council insurance roundtable.
'It's always positive to have the opportunity to engage with our customers, suppliers, and government representatives and keep the lines of communication open."
Note to editor: The Suncorp dedicated claims Customer Support Centre is located at 151 Sturt Street, Townsville and is open Monday – Friday from 8:30am – 5pm.