Customer obsessed for 50 years: Suncorp employee Tony Phillips celebrates a remarkable milestone
---
Principal Business Analyst within Suncorp Group's Technology and Transformation (T&T) function, Tony Phillips, reflects on a 50-year career with the business, some of the game-changing advances in technology during his time, and what's kept him at Suncorp for half a century.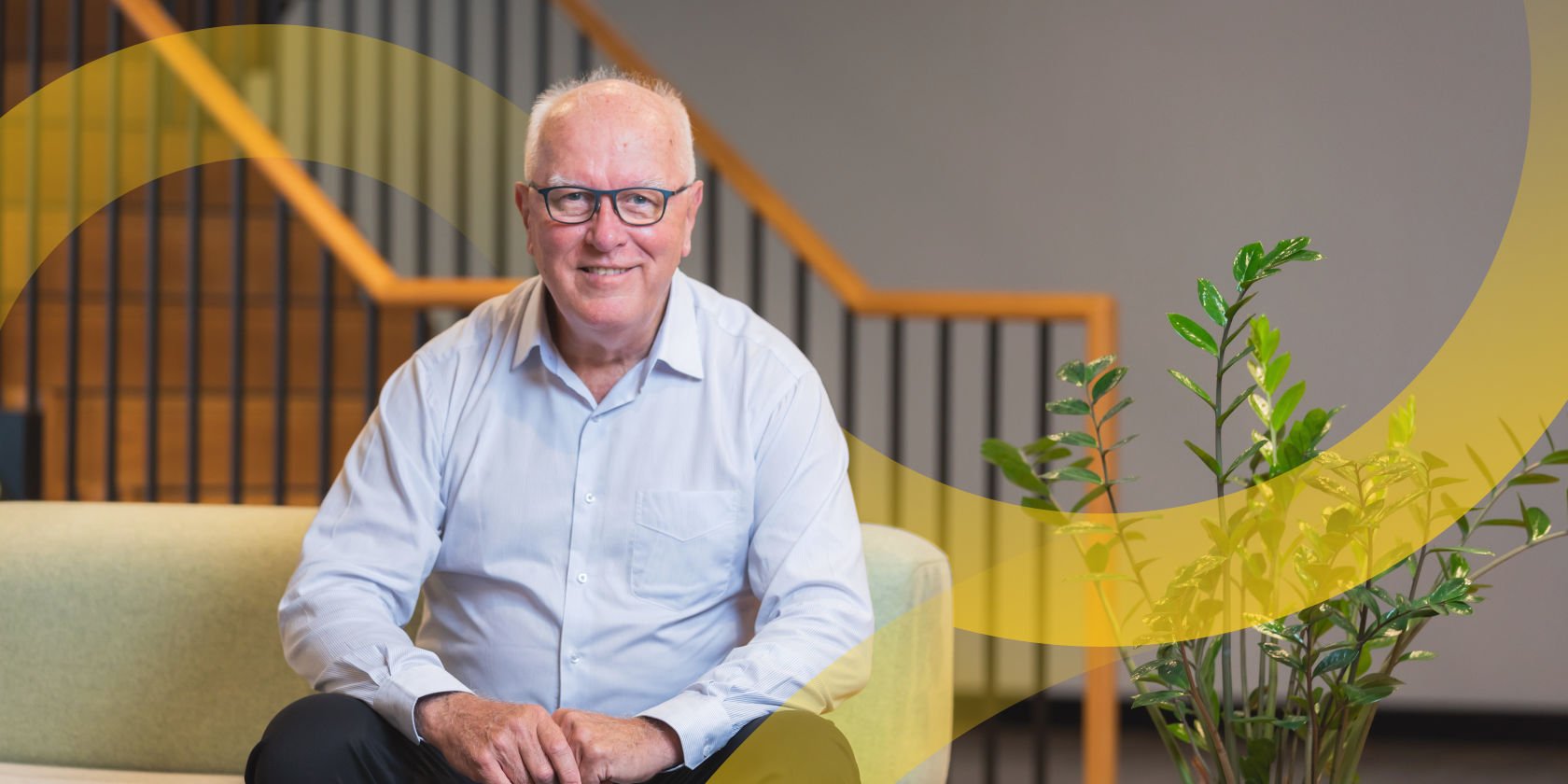 With artificial intelligence (AI) no-doubt the subject of many workplace watercooler conversations, few would appreciate a time within the insurance industry, when premiums were calculated using long hand and a calculator.
That was GIO in the early 1970s, when T&T Principal Business Analyst, Tony Phillips, joined the then New South Wales Government department straight out of high school. The processes were manual, to say the least.
"With the use of a calculator, you'd write out the premium calculations long hand and look up the rate per cent in a book," said Tony Phillips.
"Once you'd done that, you would give it to a typist who would type up a bill for the customer which had three sheets with carbon paper in it, you'd get that back, check it and put it in the mail."
"We kept the original written application the customer made for their insurance and every piece of correspondence we had. We just attached it to the back of that file and kept it forever. They were filed in alphabetical order or by policy number."
Not long into Tony's career at GIO, the process of getting these records into a computer began.
"Back in those days, we used punch cards. You'd run them through a machine, record that on computer tape, run that through the computer and that would be your overnight processing."
"We had no computer screens so to get policy details you would have to fill out a piece of paper and tick a box saying what you wanted from the computer, the typists would enter it all in and the next day you would get a printed sheet of the person's policy. You would then change the bits you wanted to update, send it back and the process would be repeated."
"To change a person's postal address would take a minimum of four days."
Over time, Tony wanted to make the team and processes more productive, leading to a career in technology.
"We eventually got one computer screen in 1979 for a team of 12 people. By the early '80's we had the postal address change to a one-day overnight change."
Tony's been finding ways to improve systems ever since.
Tony Phillips, Suncorp Principal Business Analyst

I've enjoyed the work providing my customers with a good level of service. It's been challenging but rewarding.
"My focus is customer service," said Tony. "My customers are Suncorp's people who use the computer systems I support.
"My role in technology is to provide assistance that lets the business get on with doing business and if something's broken we've got to fix it quickly."
Despite a career spanning 50 years and all the knowledge that brings, you won't find Tony in board rooms.
"I'm still not a manager or a senior person within technology, despite my years of service. I'm quite happy to be at the coalface providing service to customers. I'm more interested in the hands-on.
"You find your own balance over time, what you're good at. It's a different kind of career planning. It's not stepping up the ladder, it's finding where you can contribute the most, finding your niche and where you can add value."
So, what keeps Tony with Suncorp Group? A strong loyalty to the GIO brand (part of the Suncorp Group portfolio of brands), the satisfaction from providing a good customer experience and great leaders.
"I've enjoyed the work providing my customers with a good level of service. It's been challenging but rewarding."
Lauren Lance, Suncorp Group EGM, Enterprise Delivery

No matter what stage of your career, Suncorp Group offers opportunities to thrive and make a difference to our customers.

Thank you, Tony, for your incredible contribution to Suncorp over 50 years.
A lot has obviously changed in this business over 50 years, but Tony has felt there is something new to learn every day.

"The time's flown by. I must be having fun!"