Diving into digital changes a cotton farmer's fortunes
---
A year since COVID-19 lockdowns stopped many Australian businesses in their tracks, a Suncorp Bank customer reflects on how advice from his tech-savvy Business Relationship Manager changed the course of his business.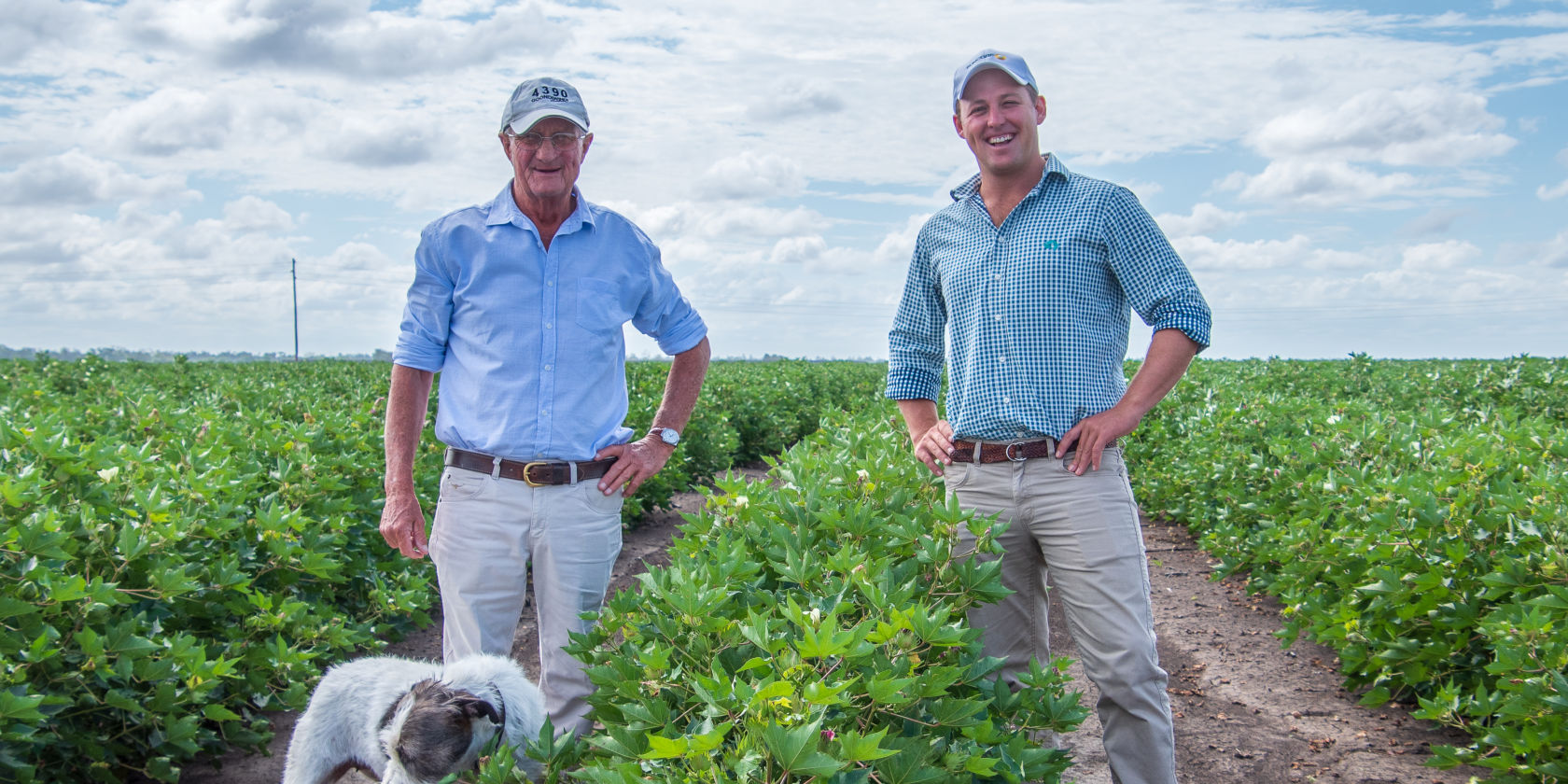 In mid-March 2020 COVID-19 brought much of Australia to a halt. Retail stores were forced to close their doors, travel stopped, international exports slowed and life as we knew it changed.
The owners of Goondiwindi Cotton, a clothing business on the Queensland/New South Wales border, watched on nervously as their stock sat idle.
"It was a pretty scary time knowing we had the stock to fulfil our orders but the appetite to purchase cotton garments was essentially wiped overnight," said owner Sam Coulton.
"On top of the uncertainty of the virus at our doorstep, we had a whole year's worth of crop going unused. It was a very real threat to our livelihood," he said.
Sam Coulton knew he would have to innovate – and fast. Taking the first but critical step, Sam contacted his Suncorp Business Relationship Manager.
"We had unfulfilled orders just sitting there," said Sam. "With Suncorp's help, we decided to invest in sharpening up our online store and sell garments directly to customers."
The response was astronomical. Within weeks Goondiwindi Cotton had shifted the stock while growing their customer base by 300 per cent.
Three thousand customers at the start of February 2020 became more than 13,000 and according to Sam the customer base is still growing.
Suncorp Executive General Manager Business Banking, Glenn Haslam said this past year has been a trying time for Australians from all walks of life.
"Suncorp is there for our customers to help provide crucial advice and access to products and services which help them to reach their financial goals," Mr Haslam said.
"Whether it's helping our business customers challenge the status quo, pivot their business in times of adversity, or providing additional capital to support investment purchases, we are flexible to the needs of our customers."
Since investing in digital technology last year Goondiwindi Cotton's online sales have grown from 2,000 garments per year to around the same amount per month.
Goondiwindi Cotton's regional stockists are also benefitting. They've noticed increased product demand thanks to the bolder brand presence online.
Embracing the world of online sales did not come naturally to Sam but after the check-in call with his Suncorp Bank Relationship Manager, Sam felt equipped to dive into the digital world.
"I was pretty open about the fact that I knew I had stock I had to sell but the risk of going online with my limited knowledge of direct customer sales was slim," Sam said.

"Suncorp helped me understand how my finances would be impacted by selling directly. Suncorp also inspired me with ideas on how I could not only shift that stock but evolve my business as well."