How Suncorp celebrated International Women's Day
---
To celebrate International Women's Day 2021, Suncorp marked the event with a series of live thought leadership sessions exploring the theme #ChooseToChallenge.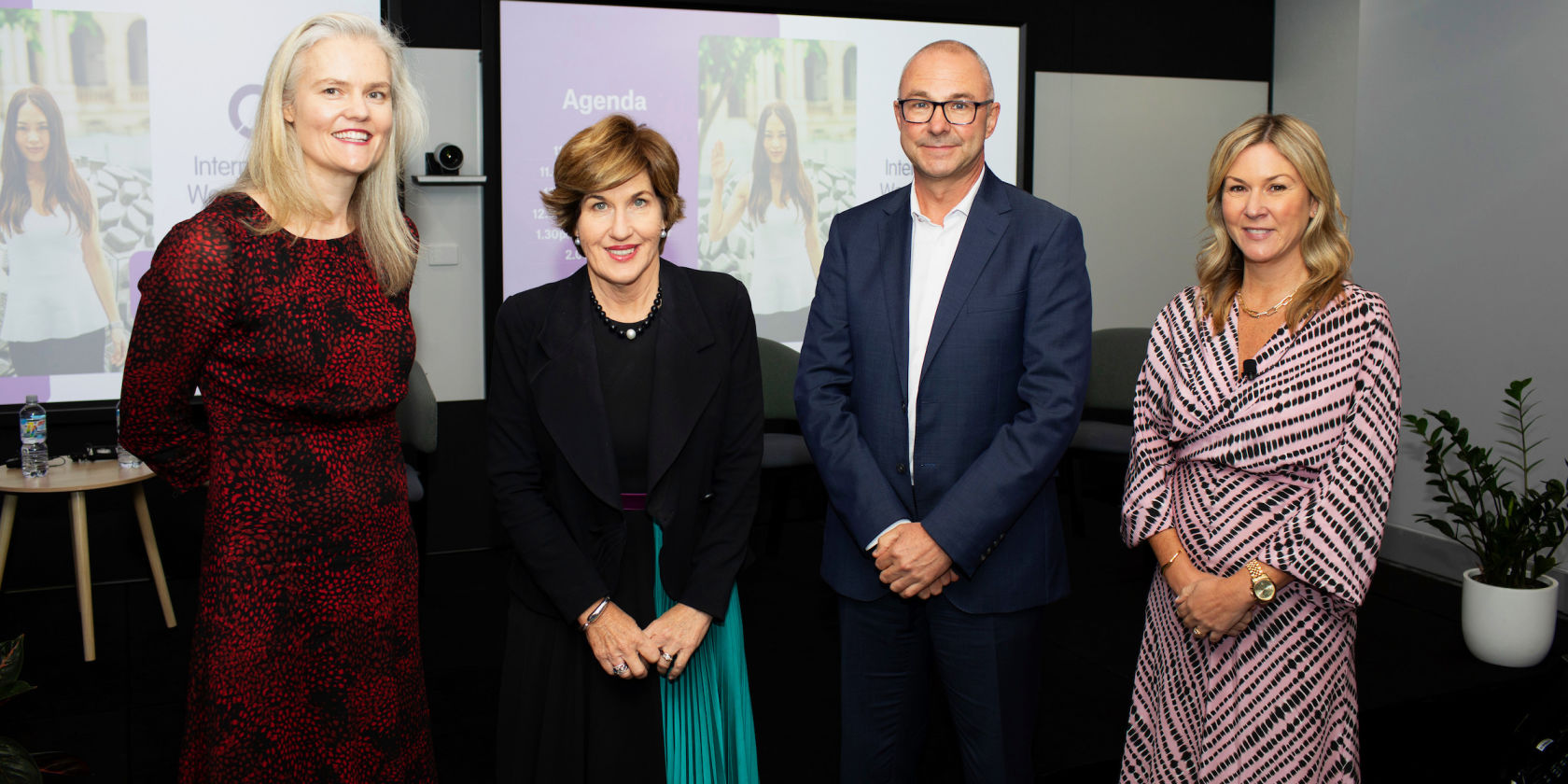 Recently, Suncorp marked International Women's Day 2021 with a series of live thought leadership sessions that explored this year's theme #ChooseToChallenge - to call out gender bias and inequality. The hybrid (virtual and in-person) event was led by Mim Haysom, Suncorp's Executive Manager of Brand and Marketing and Chair of Suncorp Women Connect.
Mim Haysom, Executive Manager of Brand and Marketing

Suncorp has a long and proud history of supporting equality in the workplace. International Women's Day is an opportunity to keep the diversity and inclusion discussion at the forefront.
Suncorp was recently awarded Employer of Choice for Gender Equality (EOCGE) by the Workplace Gender Equality Agency (WGEA) for the eighth consecutive year. The Group is one of just four ASX20 companies to have close to half their managerial positions filled by women.
Suncorp employees participated in two masterclasses, 'When silence speaks volumes' and 'Discrimination doesn't discriminate'. The sessions explored issues affecting women and offered unique perspectives on how to be a champion for change, including that of First Nations' people and people of different cultural backgrounds, the LGBTIQ+ community and men.
Attention then turned to Suncorp's International Women's Day Panel, which featured Suncorp Group Chairman Christine McLoughlin, Lisa Harrison, CEO Insurance Product and Portfolio, Adam Bennett, CIO and Stuart Elliott, Acting EGM People Strategy.
The discussion ranged from the gap between women and men in senior leadership roles, Australia's poor ranking on the World Economic Forum's Global Gender Gap Index, the benefits of a diverse workplace in driving a successful business and Suncorp's longstanding commitment to gender equality.
Panellists shared personal stories about the evolving trends they have witnessed since first entering the workforce. Lisa, who entered the insurance industry in the '90s, spoke about the lack of women in senior leadership roles that she encountered during the early years of her career.
"Discussions about gender equality weren't a thing back then," she said. "I'm so proud to work for a company that is a recognised industry leader in gender equality and empowers women to embrace their ambition every day."
To conclude, keynote speaker Kemi Nekvapil delivered an engaging talk that challenged the audience to acknowledge gender stereotypes and how men and women can play into them. Focusing on resilience and wellbeing, the podcast producer and author spoke about learning to embrace being 'good enough' rather than 'the best' at everything.
Kemi Nekvapil, author, coach and producer

​I used to want to be the best mum but now I want to be a 'good enough' mum. I have never wanted to be the best mum. I have always aspired to be a 'good enough' mum.
Kemi referenced women's 'niceness' as their 'currency', noting the drive to make life easy and comfortable for those around them depletes time and energy for their own pursuits. She urged the women in the audience to challenge this idea and shared her desire for her tombstone to read "she was never nice". She talked about the importance of having self-awareness and saying 'no' to be a greater support for yourself and others.

Closing out a day of motivating discussions, Kemi encouraged women to choose to challenge not only gender bias, but their internal beliefs too, to inspire change.