Building a future and discovering the past this National Reconciliation Week
---
Suncorp People and Culture Graduate Aisling Lane reflects on what National Reconciliation Week means to her and how an internship at Suncorp opened doors to her past as well as her future.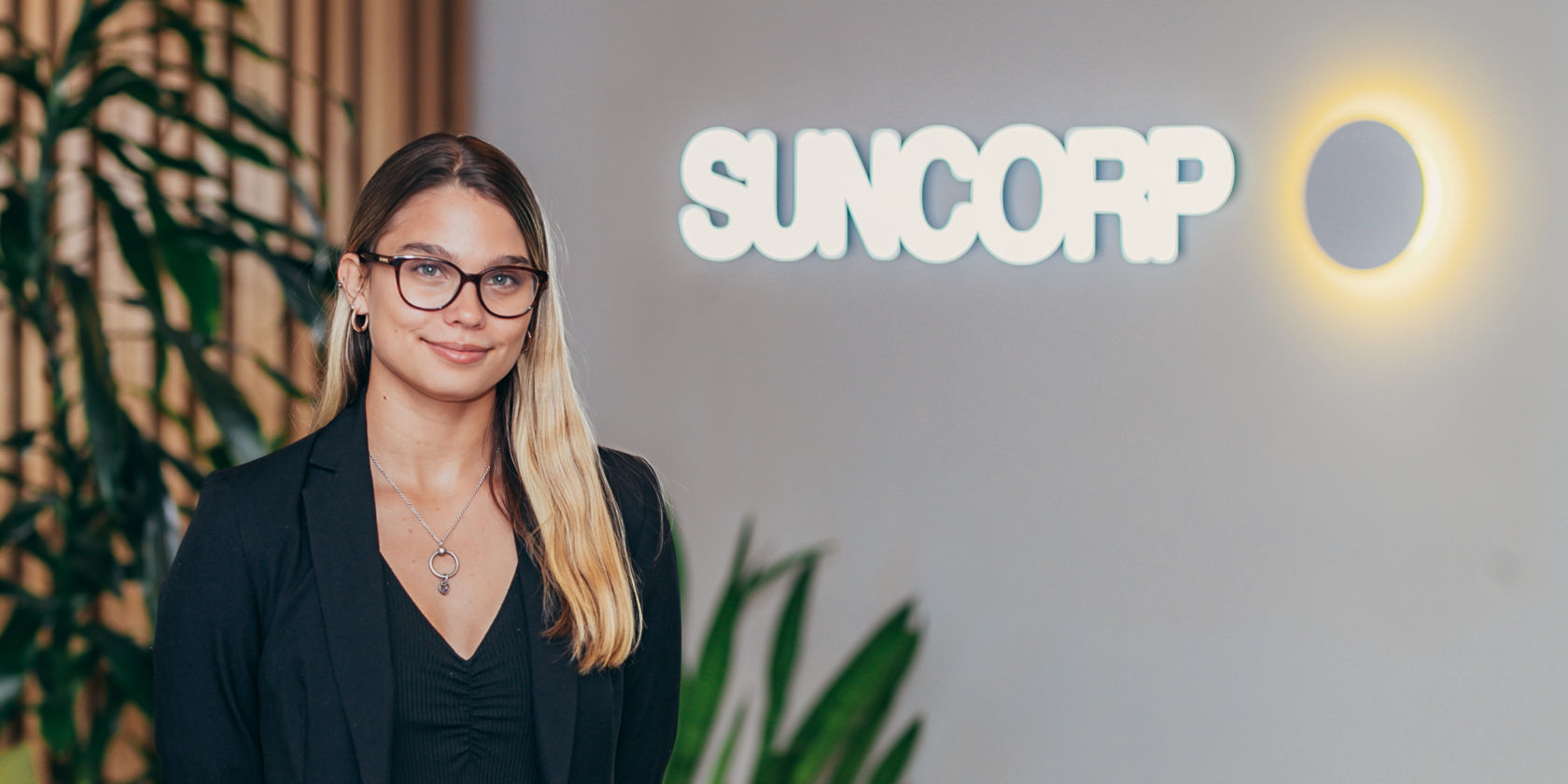 With both of her parents working for Suncorp Bank for more than 20 years each, Aisling Lane already knew Suncorp was an exceptional company to be a part of.
Aisling completed an internship at Suncorp through CareerTrackers, a program that partners Indigenous students with a variety of corporations.
"I was studying business at university but there was little to no practical training available to gain experience in my field of human resources," said Ms Lane.
"I found CareerTrackers through the Indigenous unit at uni and I was impressed by the statistics and success rates of other people who joined the program.
"It was a nice coincidence that my parents had also worked for Suncorp for such a long time."
"What makes CareerTrackers stand out is their well-established frameworks and the quality of their candidates," said Catherina Behan, Suncorp's Diversity & Inclusion Manager.
"It means the right intern gets matched with the right work and we broaden our talent pipeline, ensuring we do our part to close the gap and grow the First Nations leaders of the future."
Aisling's 12-week internship resulted in a graduate position within Suncorp's People and Culture department.
The CareerTrackers internship was also an opportunity for Aisling to explore her Indigenous heritage.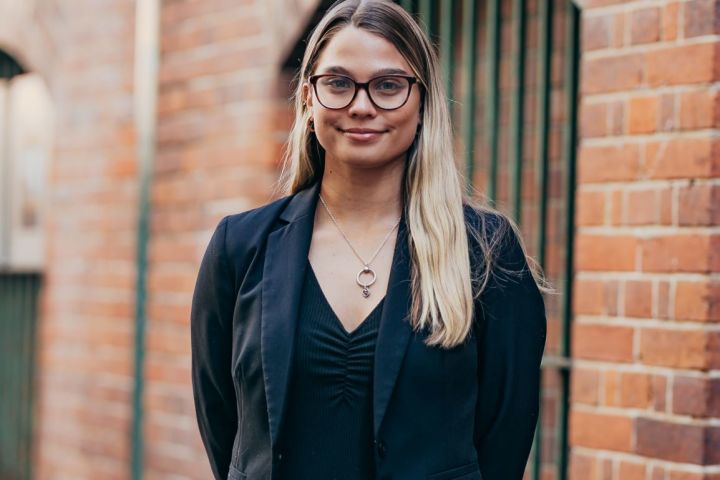 Aisling Lane, P&C Graduate
It gave me a better understanding of Indigenous culture, my heritage and my peers' heritage.

So many of my family members were separated from each other and I didn't know where many of them were from. We're still in the process of joining the dots together and discovering our family history. CareerTrackers has helped me with that.
Aisling also sees National Reconciliation Week as an opportunity to continue learning about her Indigenous heritage. "I fear the information that has been passed down through generations is minimal because it's been forgotten through trauma or because it's too hard to talk about," said Aisling.

The theme for National Reconciliation Week 2021 is More than a word. Reconciliation takes action. It is a message that resonates with Aisling. "You can only have so much awareness and information, we need to think about what's next."
Suncorp's vision for reconciliation is for all Aboriginal and Torres Strait Islander peoples to be empowered to participate in the economy, be included in the financial system and have the means to build financial, social and natural hazard resilience for themselves, their family and their community.

Executive General Manager Consumer Distribution, Banking & Wealth, Chris Fleming, is Suncorp's Reconciliation Action Plan (RAP) Champion.
The RAP sets out our vision for reconciliation, which is centred on coming together to build a more inclusive, prosperous and resilient Australia – for all Australians.

Having spent time with our Aboriginal and Torres Strait Islander stakeholders, we've been able to develop a clearer vision for reconciliation and the role that Suncorp can play.
Chris Fleming, Suncorp RAP Champion
Suncorp will be marking National Reconciliation Week with the announcement of new community partnerships with First Nations Foundation and First Hand Solutions.
First Nations Foundation is Australia's leading financial wellbeing foundation for Aboriginal and Torres Strait Islander peoples. Suncorp's new partnership with First Nations Foundation builds on a previous partnership that supported its work to connect Aboriginal and Torres Strait Islander peoples with lost superannuation.
Through the new partnership, we aim to deliver financial capability programs and educational resources designed by and for First Nations people, community outreach events, and financial cultural capability training for Suncorp employees.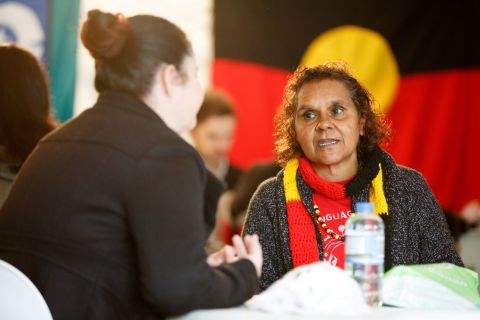 Images courtesy of First Nations Foundation
First Hand Solutions Aboriginal Corporation is an organisation focused on identifying and enacting hands-on solutions to issues faced by Aboriginal and Torres Strait Islander peoples and remove the barriers to participation.
Through this partnership, Suncorp will sponsor the Blak Markets to give First Nations business owners a platform to showcase their products and services.
Indigenous art is also something close to Aisling's heart. "I'm inspired to use National Reconciliation Week as an opportunity to research and support Indigenous artists," she said.

"I've experienced first-hand the importance of diversity and inclusion within an organisation and I see that Suncorp really is trying to make a difference."
Read Suncorp's Reconciliation Action Plan