2022 careers: "We'll never know anything different"
---
Starting your first fulltime job is daunting at any time – never mind during a global pandemic – but our current crop of graduates have taken it all in stride. We get their take on what it's like starting your career in 2022 and how they're creating the future they want to see.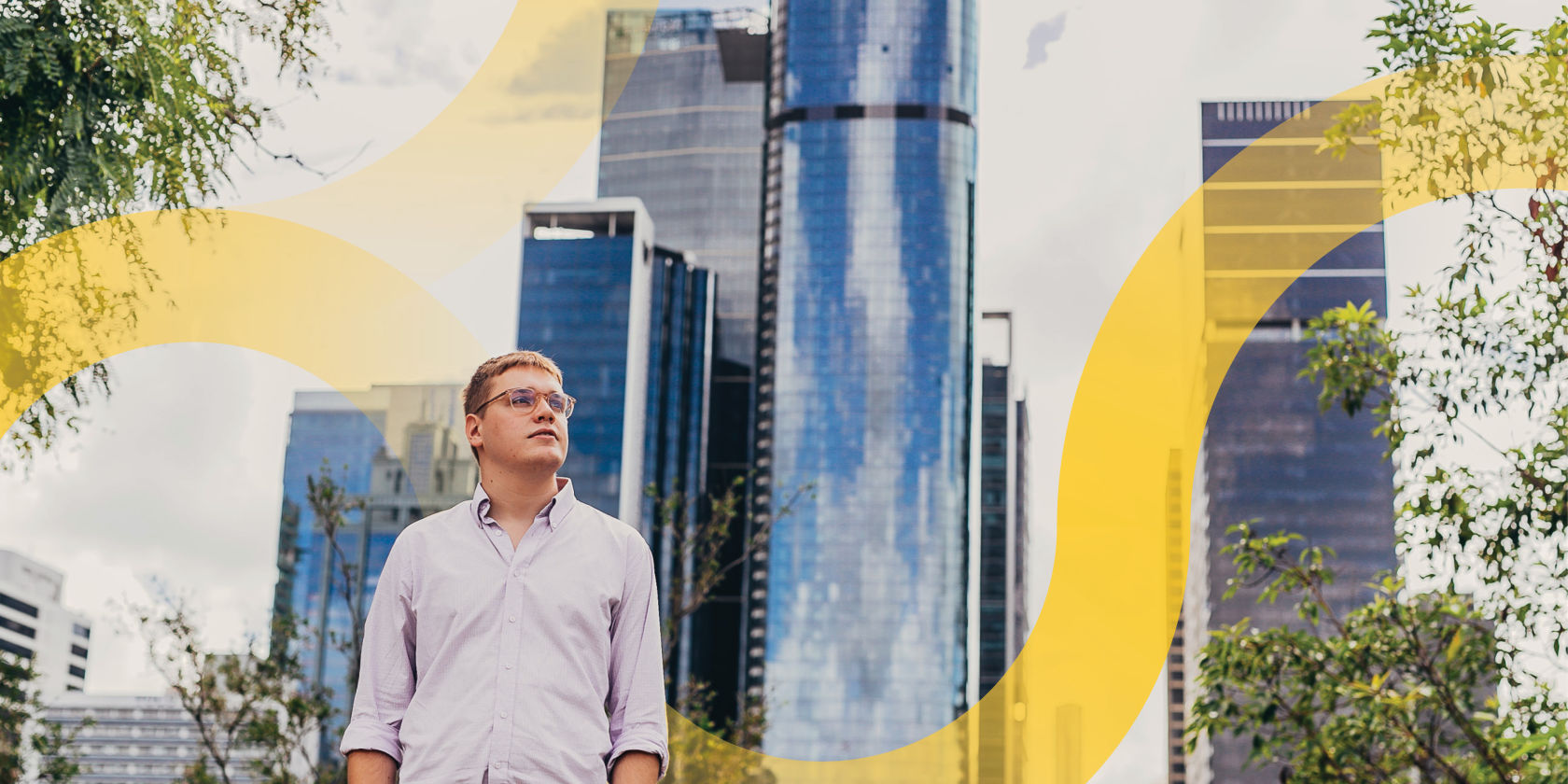 Bryn Winter is a first-year graduate who has just started with Suncorp, working in the personal injury space where he helps to get people back on their feet.
There's been talk about how working life post covid will never be the same, but for us, we'll never know anything different.
During my degree, I learned to be adaptable, because you never knew when things would suddenly change and an exam or a class would be moved online.
I'm used to studying virtually, so it was a smooth transition starting work in this environment. Even the job application process was all virtual, as it was during the height of the pandemic.
I've also been able to come into the office for a couple of days and I love the new space in Brisbane. I feel that I'm set up and ready to work, whether it's in the office or from home. That's normal to me.
I didn't always want to work in personal injury.
My background is in business, and personal injury isn't an obvious choice of fields.
But my girlfriend is a nurse, and she's always telling me about the patients she helps, and it really made me consider how I could make a difference through my work too.
I realised I could still do what I'm good at – working with numbers – but use it to help people.
Workers Compensation Insurance and CTP (Compulsory Third Party Insurance) are complex industries, and they're starting to see a lot of change towards becoming more centred on the injured party and helping them return to health. It's an exciting time to be starting out in this field.
It was important to me that I find fulfillment in my work and a deeper meaning behind the numbers.
I've known people who have worked at Suncorp and said great things, so I felt comfortable applying here.
I have friends who have been miserable at work because the culture wasn't right for them. Because of this, I made sure I spoke with lots of family friends about different organisations and what it's like working there.
I also knew that Suncorp played a big role in the community and I've loved that I've already been able to get involved in that work. For example, our team does a lot of work with the Australian Road Safety Foundation, and their Fatality Free Friday campaign, because encouraging road safety and preventing injuries from happening in the first place is really core to what we do. It's feels like we're making a genuine difference.
I realised I could still do what I'm good at – working with numbers – but use it to help people.
It's nerve-wracking starting your first 'real' job, but Suncorp has made it easy.
The people here set my nerves at ease the very first day.
They really do value the fresh perspective the graduates bring. I feel comfortable speaking up because they've told me that's what I'm here to do. They're open to trying something new – it doesn't have to be the way it's always done.
On one of my first days, someone told me: "We're not an insurance business, we're a helping people business". That's the sort of team I work with.

There's room here for me to put forward my ideas and have an impact.
Suncorp's graduate program