Our mud army | Natalie Choules on leading customer communications
---
Suncorp employees reflect on what it was like responding to the Queensland floods ten years ago – the adrenaline and the heartbreak – our own mud army.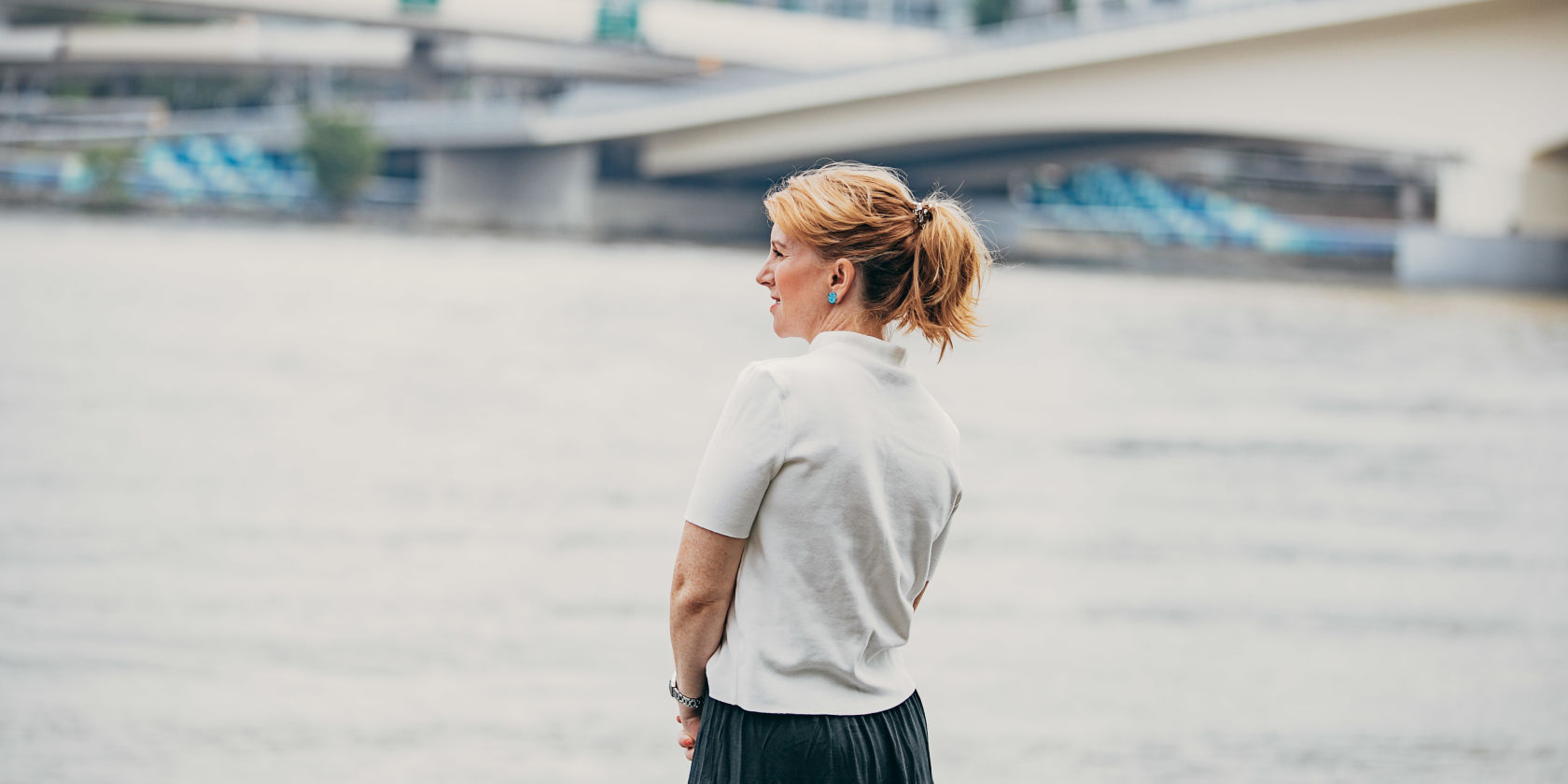 It was only ten years ago, but the idea of using social media to communicate with customers was still a new concept at Suncorp.
But during the Queensland 2010-11 floods – when radio stations were being evacuated, newspapers couldn't be delivered to homes, and updates were changing by the minute – we needed to find new strategies.
As the Suncorp Insurance Brand Manager, Natalie Choules was responsible for getting messages out to customers during the floods, covering critical updates like how to lodge a claim and the addresses for where customers could find our Customer Response Teams.
"The biggest challenge we had was getting our messages really quickly to our customers who were impacted, because the impact just happened so fast and we were quite limited in the channels that we had," she said.
"We were dispatching a new script to radio stations every two hours with updated information. But then some of the radio stations started getting flooded themselves, so I was on the phone with our media agency pretty much 24 hours a day trying to find available stations to help us get our updates out.
"And although it doesn't seem that long ago, social media wasn't as big then and we were trialling using Twitter for the first time."
On a personal level, Natalie's parents' home in Milton was flooded, and she was part of the well-known "mud army" of volunteers who went from street to street sweeping the mud away.
"One of the best memories I have from the floods was the way the community came together – I've never seen anything like it," Natalie said.
"And particularly the resilience and good humour of Queenslanders. I live near Suncorp Stadium, and I remember someone put a snorkel and a pair of goggles on the Wally Lewis statue – it still makes me laugh, thinking about that."
Natalie said the most rewarding part of working at Suncorp during the floods was seeing the way customers responded to Suncorp's efforts, which were market-leading.
"The customer response was actually phenomenal," she said,
"We had customers taking proactive steps to thank Suncorp for the role we played during the floods. I remember there was quite a famous sign that a customer had pinned up outside their home thanking Suncorp.
"Before the floods, we had been calling ourselves the must-have Queensland insurance, and this was the event that really proved that.
"It's something that I'll never forget, working on the Suncorp Insurance brand at the time. Even today, people remember what we did and how we responded."
Queensland floods | A decade on