Rebuilding after a flood
---
As the floodwaters receded and the debris was cleared, Brisbane homeowner Christine Newsome, who was still reeling from the rapid and unexpected devastation she had experienced, was faced with the decision of rebuilding her home, or to leave.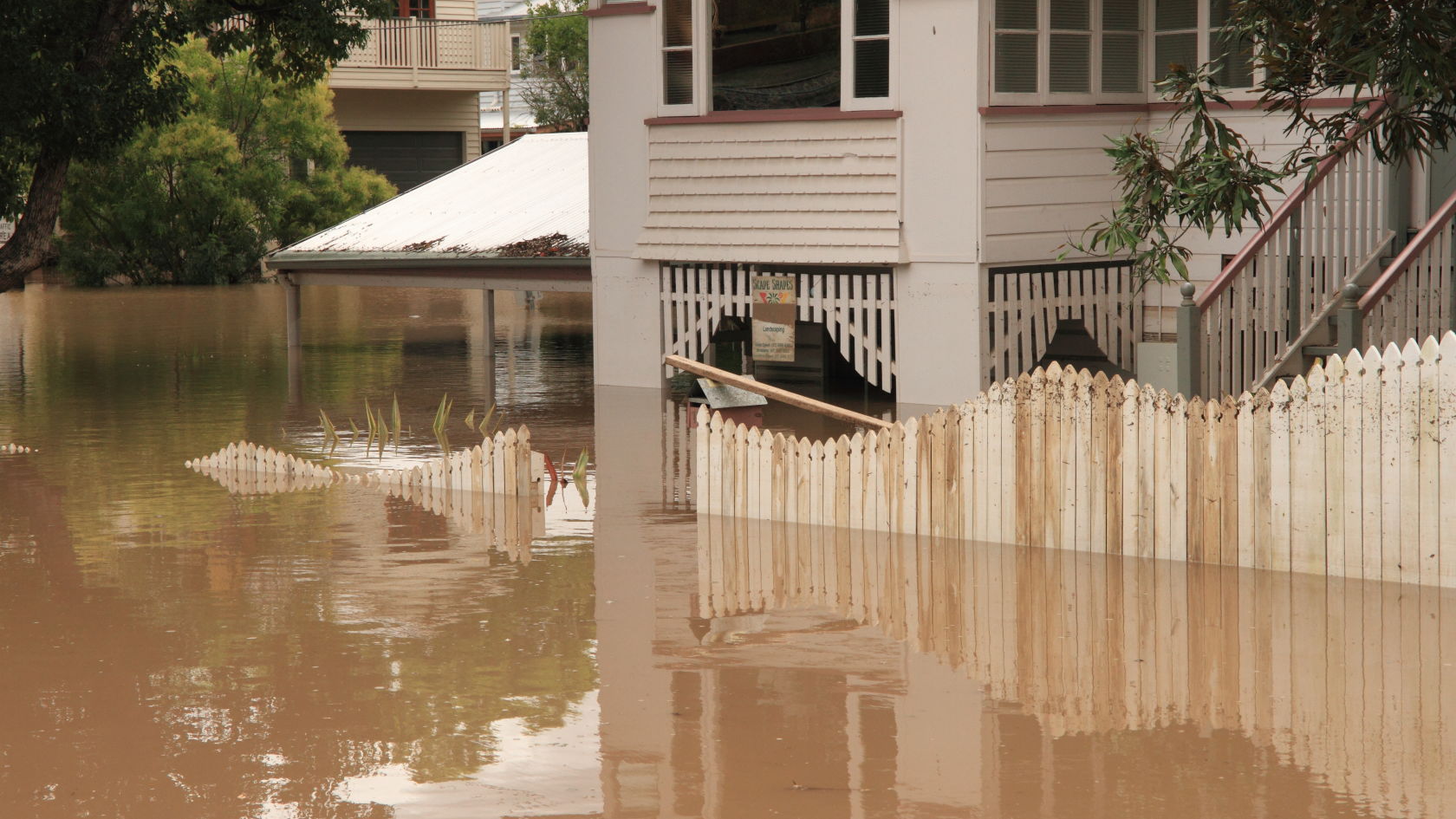 Ten years on, Christine is still emotional when she recalls the events that saw her home and worldly belongings swept into the floodwaters of the Brisbane River.
Her Graceville property faced the full brunt of the 2011 floods, which damaged her home and belongings extensively.
"I remember it was the Monday night – the 10th of January. We'd seen the news from Toowoomba and we knew that it was coming, so we started packing at 7am the next morning. We packed as much as we could into cars and trailers and got it across town to my dad's house at St Lucia.
"At 7:30 that night, I know the water hit the house. From that point on, we didn't know anything about the house until the Thursday. We managed to get into a little dinghy and come down the road and see the house. The water was still up to the first floor and we could see that it had been about a metre and a half higher than that, so it went through the entirety of the house.
After the flood, the hardest thing was seeing the future. But with the changes we have put in place, thinking about another flood is no longer as terrifying; I know we have considered all of the outcomes and all of the possibilities and built to allow for that.
"By Friday morning, the water had receded, and we came back in. When I arrived, there was an army of cleaners already here taking on the whole street – people I didn't know were housing down my house, taking things out and putting them on the curb.
"In two days, the house was completely emptied and demolished.
"It was a tragedy, because we had 14 years' worth of memories in that house. We lost a lot."
But when it came down to making the call to leave her Graceville home, simply put, she didn't think she would like to live anywhere else.
She bravely decided to rebuild her home and is still living there ten years on.
"Instead of leaving, we chose to rebuild in a way that would protect us, should we ever be in the same situation. With the help of our architect, we lifted the home and completely redesigned it so that we could create flood resilience in the design," Christine said.
Christine said the redesign has made her family feel more secure.
"After the flood, the hardest thing was seeing the future. But with the changes we have put in place, thinking about another flood is no longer as terrifying; I know we have considered all of the outcomes and all of the possibilities and built to allow for that."
Queensland floods | A decade on