Celebrating our heroes this SES week
---
This SES Week, Suncorp is thanking and honouring the thousands of volunteers who make their communities more resilient through the Queensland State Emergency Service. We speak with Suncorp's Adrian Cooper, who shares how volunteering with the SES encouraged him to pursue an insurance career helping customers protect their homes.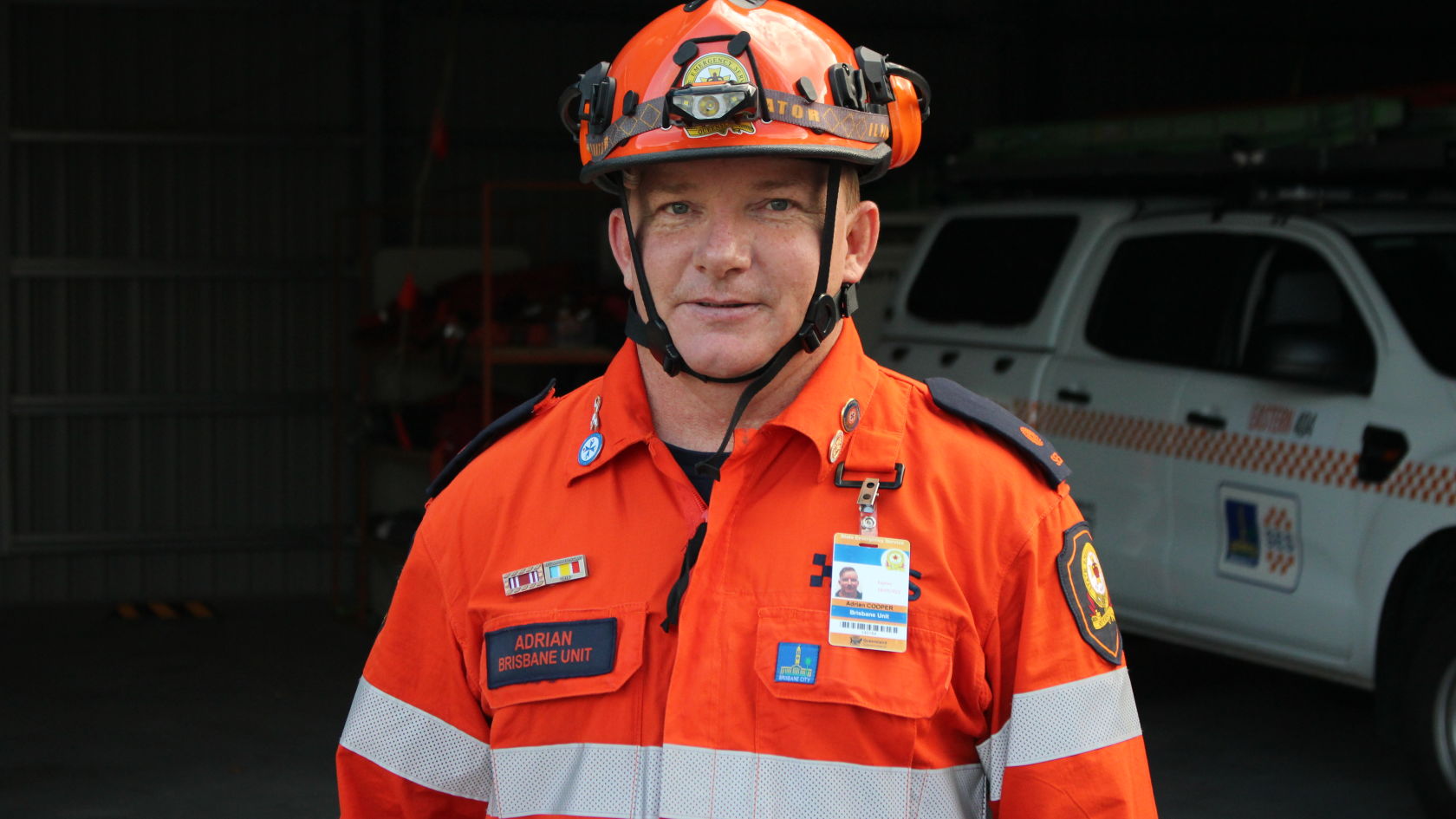 When a storm hits, Adrian Cooper is a useful person to know.
By day, he works as a home insurance claims specialist for Suncorp, helping customers protect their homes and recover from events like storms. Outside of work, he volunteers with the SES as a Deputy Group Leader in Brisbane's Eastern Suburbs where he leads 139 other volunteers.
While he originally worked for Suncorp Group's motor brand, Shannons, Adrian's experience with the SES inspired him to pursue a career change into home insurance claims.
"I've seen upfront the devastation a storm can wreak on someone's home," Adrian said.
"I've seen what happens to roofs. And I've seen the affect it has on the people who live there.
"I wanted to do more to support people in the aftermath of a storm, and also to educate home owners on steps they can take every summer to help protect their homes. Working at Suncorp meant I was already perfectly placed to help."
Adrian logged 400 SES volunteer hours over the past year, including training with his team four hours a week.
He and his SES team are on call 24/7, and could be called upon to assist with anything from making temporary repairs during a storm, to assisting other emergency service agencies in land/forensic searching, to Queensland border Covid-19 screenings at Brisbane Airport.
I joined the SES to find a sense of camaraderie and belonging, and I've definitely found it here.

Adrian Cooper, Suncorp employee and SES volunteer
As a Suncorp employee, Adrian has access to Suncorp's paid emergency response leave to help him balance work and volunteering, and said he has previously worked flexible hours to accommodate his SES commitments.
With SES Week a chance to recognise all SES members, Adrian wanted to call out his thanks to his 'orange family' in the SES.
"I work in a really good team. And all of us are there for a reason – because we want to help our community.
"I joined the SES to find a sense of camaraderie and belonging, and I've definitely found it here."
Read more: Suncorp partners with Queensland State Emergency Service