SES Week: Why the 2022 floods proved heroes wear orange
---
Adrian Cooper led the SES response in Brisbane during February's floods, all while his own home was flooding. Here, he shares what makes his unit so special, and joins Suncorp Group in applauding our SES partners this SES Week.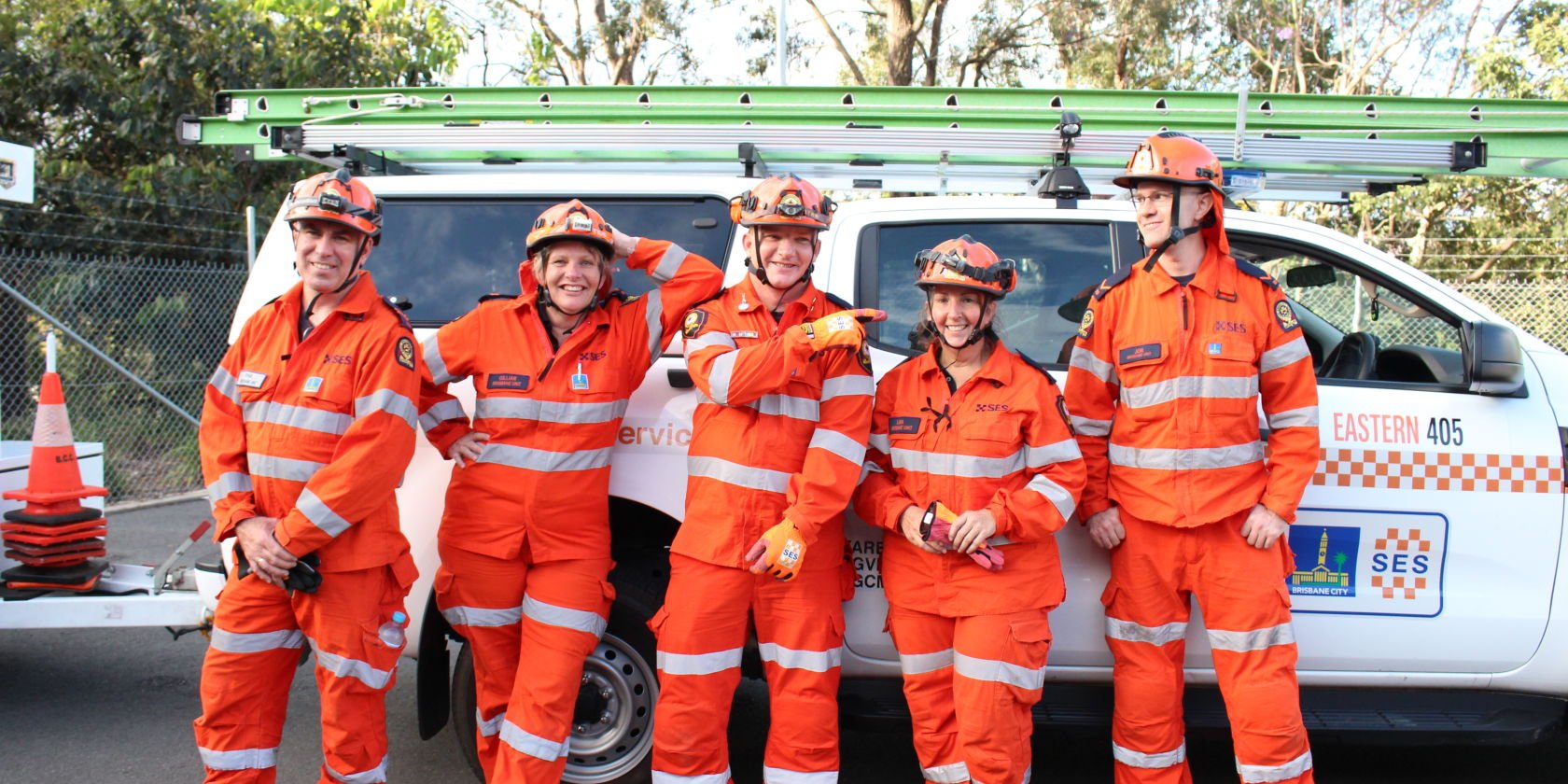 As Deputy Local Controller for the SES unit in Brisbane, Adrian Cooper was asked to step in to the Local Controller leadership role one weekend in February.
For his first go acting in the top job, it was anything but a quiet weekend.
"We were monitoring the Bureau of Meteorology carefully, as they were warning of severe weather to come," Adrian recalled.
"We were starting to put volunteers on standby and pull together an incident management team so we were ready.
"Then the first wave of requests started to hit."
That first wave turned into thousands of requests for assistance and flood boat rescues over the following two weeks.
Crews would respond to a call at a particular house, and then end up evacuating the entire street.

Adrian Cooper
Leading the response from the incident control centre in Newmarket, Adrian was put into continual problem-solving mode as the event continued to escalate.
"How do you tackle something like this? Nothing prepares you for it.
"As soon as one issue was resolved, ten more would arise.
"We literally ran out of vehicles, so we had to hire more.
"Crews would respond to a call at a particular house, and then end up evacuating the entire street.
"At one stage we had to evacuate a whole nursing home of 120 residents.

"We created a flood boat coordinator role to manage requests across Brisbane, and then Surf Life Saving Australia jumped in to lend a hand as well.
"I'm immensely proud of the crews who supported that event. Their passion, hard work and commitment to helping others is incredibly inspiring."
SES Week awards
Queensland's top SES volunteers and units will be recognised at regional awards ceremonies around the state during SES Week, culminating a State Award Ceremony.

This year, a new Suncorp Spirit of SES award will be presented for the first time to someone who embodies the following:

"The SES is designed to empower people to help themselves and others in their community in times of emergency and disaster. Working in teams, SES members train and respond using their broad range of talents and expertise. They're enthusiastic, adventurous, and willing to give back to the community."
To be able to dedicate several days to the SES – which is done on a volunteer basis – Adrian was lucky to have the backing of his employer: Suncorp.
"I usually try to put my work ahead of any volunteering I do, but I had a very supportive manager and team who encouraged me to use the emergency response leave Suncorp employees have access to.
"Our Suncorp teams were equally busy with the response effort, so they understood how important it was and encouraged me in my SES role."
After arriving home late one evening after a 14-hour volunteer shift, Adrian discovered his own home was starting to flood.
He and his family were about to move house, and most of their belongings were in boxes in the garage waiting to be moved.
The water was lapping at the garage door.
Protecting lives became the priority over protecting my belongings.

Adrian Cooper
"We worked as quickly as we could to get the cardboard boxes off the floor, using large plastic tubs and whatever we could find to prop things up higher, but within 20 minutes the water was in, and we did end up losing a fair bit of stuff.
"It wasn't something I could think too much about at the time though. Protecting lives became the priority over protecting my belongings."
A few days later, when the rain finally stopped, Adrian made sure he took a few days off from both his volunteer and paid roles for fatigue management, and encouraged his fellow volunteers to seek mental health support.
He also needed to move house.
"I put a call out on social media asking for help, but made it clear I didn't want anyone in orange turning up – they had done enough," he said.
"I should have known they wouldn't listen. I had an army of around 15 people and six or seven vehicles turning up, taking the belongings we still had, and filling up trailers of things that couldn't be saved, and they moved us in two hours. It was quite overwhelming."
And while Adrian has well and truly proven his leadership skills, during his day job, he's recently undertaken more training to help get him back in the field as an assessor in Suncorp's disaster response team.
"I never had the intention of becoming a leader – I'm happiest when I'm in the field, talking to people and doing my small bit."
2022 Queensland and NSW floods