Bloomtown: How this SME successfully innovated during a global pandemic
---
When times get tough, thinking outside the box creates unique opportunities for businesses to adapt and grow.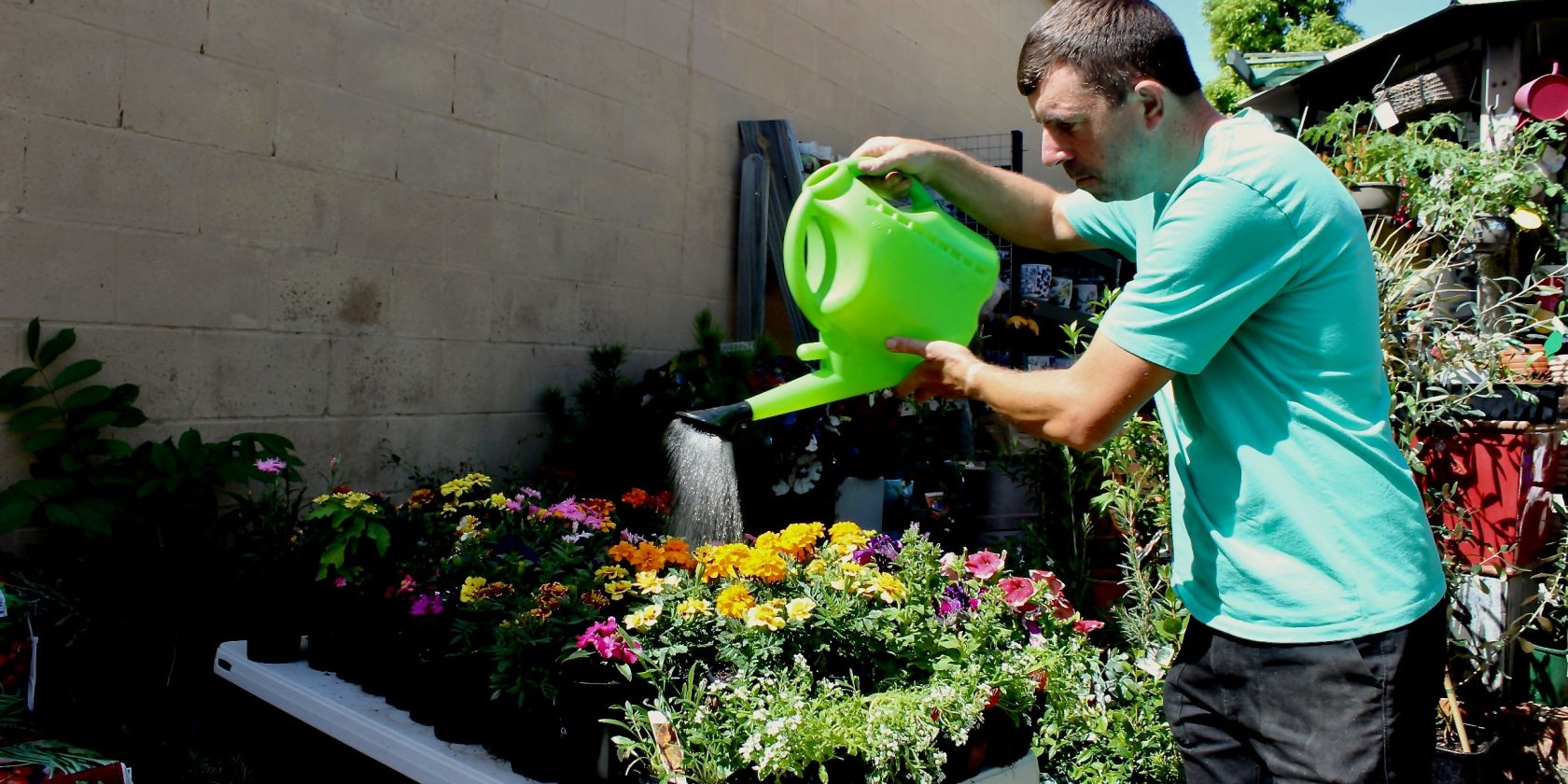 As a result of COVID-19, small business owner Berian Carstairs has recently discovered the power of diversification, choosing to use the challenging circumstances as the driving catalyst for innovation.
A Suncorp customer and owner of the Rosalie Village Garden Centre in Brisbane's inner west, Mr Carstairs said the global pandemic has meant drastic changes to his business operations.
"Locals have been coming here for over 50 years, and while trade has always been steady, what people have been buying over the past few weeks has made us reconsider what we stock." said Berian of the independent garden centre he purchased in 2018.

After listening to feedback from customers, Berian made the decision to expand his range; adding more herb and vegetable seedlings to regular floor stock.
Since doing so, the small business owner has been astonished by the effect it's had on his day-to-day trade.
"Customers coming into the store specifically for veggies were telling me they'd visited the larger chains only to find that everything, seeds and seedlings, had sold out. We decided to swap out the front of house display for trays of seedlings; kale, rocket, thyme. We wanted to show locals and passers-by that we had plenty of choice," he said.
Since making the simple but impactful change, the Rosalie Garden Centre has been struggling to keep up with demand, selling out of herb and vegetable seedlings almost daily.
It's been amazing to see the change in our customers' habits. Even regulars are coming by asking how to grow their own vegetables.

Berian Carstairs, owner of Rosalie Village Garden Centre
"Uptake has doubled in the last few weeks," says Berian. "We've always stocked a variety of seedlings; however, they were never our best-selling product. Now, our entire range is selling out almost every day. Our shelves were empty when the lockdown began."

With businesses across the country having to adapt to guarantee an ongoing income, and small businesses being hit dramatically by the shift in consumer habits, Suncorp has implemented a number of measures to ensure our business customers can focus on keeping their businesses open during this challenging time.
John Debenham, Head of Suncorp's Business Banking said the bank is committed to supporting all of its business customers.
"We know that when local businesses succeed, local communities thrive which is why it's so important to continue supporting these businesses through the hard times to ensure they can come out the other side of this pandemic.
"Businesses which are able to adapt and shift throughout the tough times are going to reap the rewards, just as Berian has been able to do and it's fantastic that Suncorp is able to support these businesses along the way," said John.
For Berian, the shift has made all the difference.

"It's been amazing to see the change in our customers' habits. Even regulars are coming by to be able to grow their own vegetables."
And, while he describes the 'panic buying' as easing off slightly, Berian says business is booming.
"We have never been busier, and while vegetable seedlings have been extremely popular, we've even seen a huge uptake on our other products. Indoor plants have been very popular as more people are working from home right now, but also requests for flowers and garden natives that attract butterflies and bees. Honestly, we're incredibly lucky for the support of our customers."