AAMI seeks to revolutionise disability in Australian media by joining Shift 20 initiative
---
Suncorp Group insurer, AAMI has joined brands ANZ, Bonds, Kia, McDonalds, Oral-B, nib, Tourism Australia, Pantene, TikTok, Uber, Virgin and Weet-Bix™ in launching the Shift 20 Initiative - committing to transforming their advertising to increase representation, inclusion and accessibility for people with disability.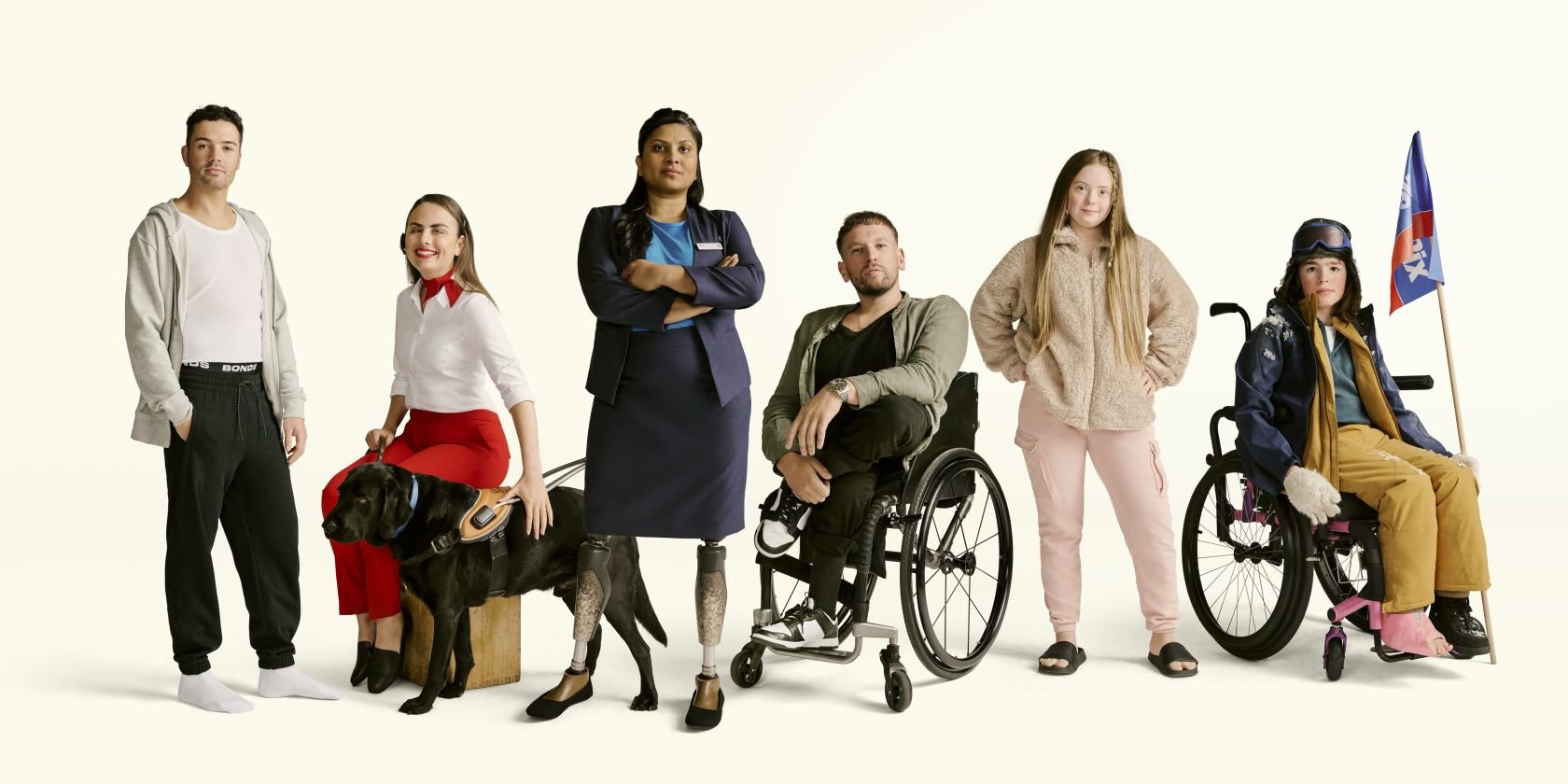 Last night on Channel Ten's The Sunday Project, Dylan Alcott AO announced the launch of the Shift 20 Initiative: a coalition of leading brands, and led by the Dylan Alcott Foundation, committed to increasing disability representation, inclusion and accessibility in Australian advertising and media.
Suncorp Group insurer, AAMI joined the likes of big brands including ANZ, Bonds, Kia, McDonalds, Oral-B, nib, Tourism Australia, Pantene, TikTok, Uber, Virgin and Weet-Bix™ who have supported the launch by transforming their advertising to include better representation of people with disability.
During the ad break for the segment, Shift 20 partners created an 'Unignorable Ad-Break', replacing scenes within their current TVCs to include talent with disability: a moment designed to make Australia take notice of the lack of disability representation in our advertising and launch an initiative designed to combat it. The altered spots from the partner brands ran for a week and culminated in a complete media roadblock during the prime-time Sunday Project.
AAMI enlisted Lara Nakhle, professional singer and disability advocate, to both feature as the 'AAMI woman' and re-record the brand's iconic 'Lucky you're with AAMI' jingle. Lara's eye condition, Leber Congenital Amaurosis, has been with her since birth, making her totally blind but with some light perception.
"As Australia's largest personal insurer, we know how important it is to support diversity and inclusion and represent all Australians in our workforce and through our advertising campaigns," said Mim Haysom, Suncorp Group's EGM Brand & Marketing.
"We work closely with partners like Vision Australia, through our presenting partnership of Carols by Candlelight, What Ability and Youngcare who all do wonderful work providing support and services to help Australians living with disability to live their best life."
Mim Haysom, EGM Brand & Marketing, Suncorp Group

In recent years we've been evolving our iconic AAMI Woman to be a true representation of our diverse Australian community. Lara Nakhle personifies what we look for in an AAMI Woman – she's warm, calm, approachable, professional & optimistic to name a few attributes and therefore an excellent choice to feature in this campaign.

Brands have also been evolving the way they represent people in our community, but we can and need to do more to support all aspects of diversity and inclusion. We hope by including people with disability in our advertising campaigns, the community recognises this as a true representation of all Australians.
Lara Nakhle, singer-songwriter and iconic AAMI woman for Shift 20

It's very important for someone with a disability to be cast in a role that a non-disabled person would do because it shows that we are just like everyone else. It's a big step forward, I think, for society to see that people with disabilities live normal lives.
Conceived by Special and the Dylan Alcott Foundation over two years ago, Ryan Fitzgerald, Executive Creative Director at Special, said "When we first started talking to Dylan about the issue, we knew this couldn't simply be an awareness job. We needed to do something bold that made a statement, and more importantly, created real change with a long-lasting impact.

"Changing out something that has already been and including a person with disability is a simple yet powerful way to highlight that people with disability can easily fill the same roles as anyone else."
"Whether it's changing the iconic face of a brand, brand representatives or simply the characters in the stories we tell, our industry is in a powerful position to send a message to 20% of Australia that, up until now, has gone largely unseen to say, 'we see you'."
Ryan Fitzgerald, Executive Creative Director at Special

Outside of the 'Unignorable Adbreak' the Shift 20 Initiative is a crucial part of ensuring long lasting change in this space. The organisation is designed to set the standard for what disability representation looks like and give others the tools and resources to make an impact.
Dylan Alcott AO, Founder of the Dylan Alcott Foundation commented; "One of the coolest things about working with the amazing brands who have joined the initiative is seeing them learn and grow from listening to the lived experience of people with disability.
Dylan Alcott AO, Founder of the Dylan Alcott Foundation

From previous conversations we've had with brands, we know that whilst they want to include people with disability in their ads, they are sometimes scared they'll get it wrong - so they don't. Getting it wrong is ok. It starts conversations, so you can get it right and can be more inclusive and accessible for everyone - including people with disability. The tides are turning and the time for brands to get involved is now.
Lindsey Evans, Partner at Special and Board Director at Advertising Council Australia, said "The support from the industry has been instrumental to launching this initiative. This is about sharing and educating the wider industry as to the massive commercial and cultural opportunity of having representation of the whole population. We hope more brands see this and want to get involved. We have learnt so much from Dylan, the talent and production partners. We can all do better together - as an industry, as consumers and as brands."
A dedicated website has been built to give brands access to best practice resources to create more accessible and inclusive communications. Brands can sign-up and find out more about the Shift 20 Initiative at shift20.org and be part of the change.