From teenage refugee, to Army merit-winner, to shelf stacker, to business leader
---
Suncorp's Davor Strbac has won Veteran Employee of the Year at the Prime Minister's Veterans Employment Awards, for his outstanding perseverance and contribution towards veterans and Defence families.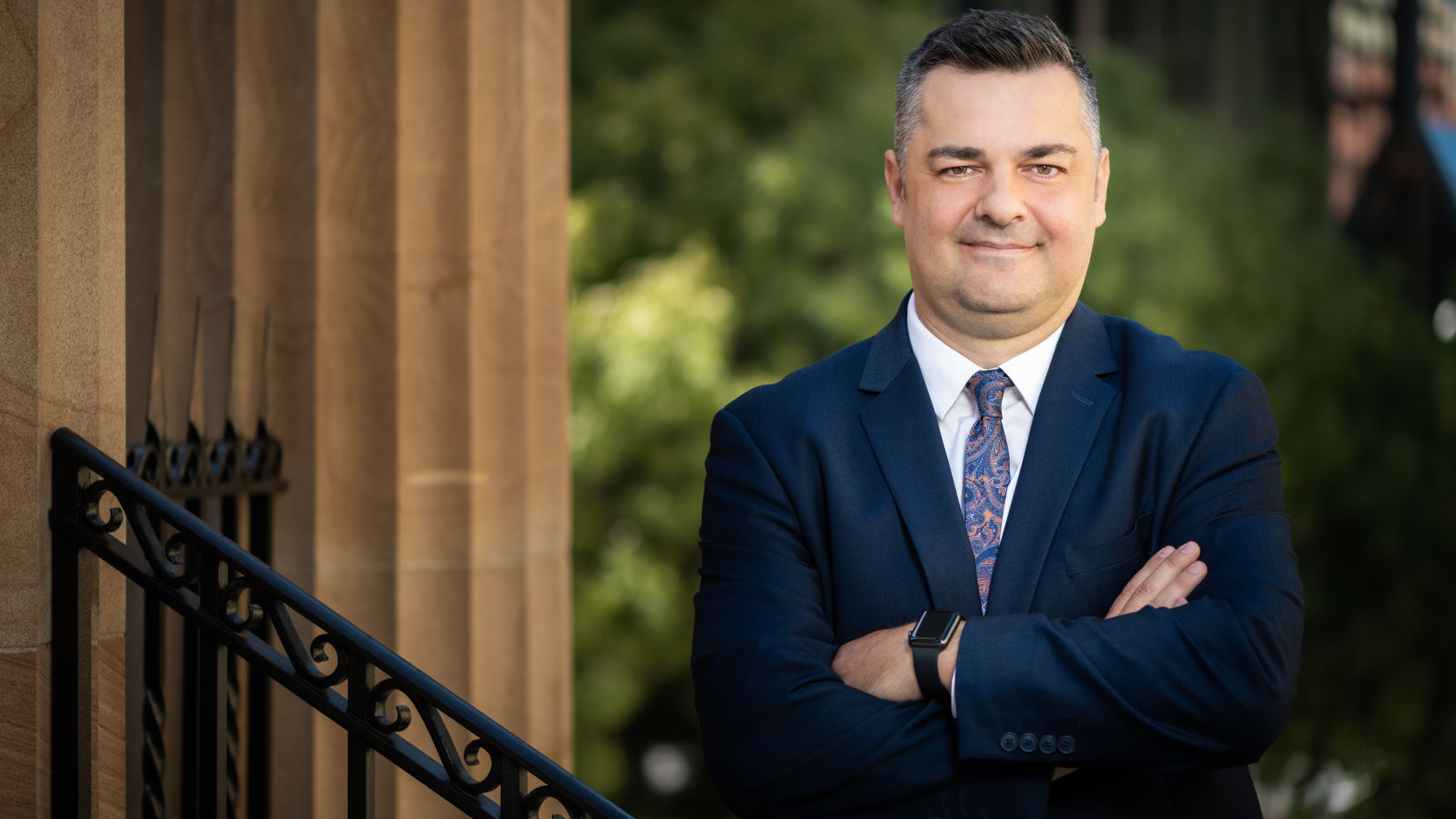 Davor is a man who epitomises the phrase: never give up.
He arrived in Australia as a refugee in his teens, after fleeing the former Yugoslavia civil war in the early 90s where he lived under the constant threat of shelling and sniper fire.
Determined to give back to the country which took him in as one of their own, he joined the Australian Army as an electronic warfare operator within the Australian Signals Directorate and the 7th Signals Regiment.
Over eight years, Davor served with distinction and was recognised with a Soldier of Merit award. However, towards the end of his tenure, Davor found himself beset with medical issues relating to his service and needed to be medically discharged from the Army.
Unfortunately like many veterans, Davor struggled to make a successful transition to the civilian workforce despite his efforts. After churning through 70-80 unsuccessful job applications over a 12-month period, he found a job stacking shelves at a local supermarket at night, while caring for his two young children during the day.
"It was a really isolating time, and I needed to lean on my family and friends a lot," Davor recalled of that time. "But I never lost hope."
It was his wife, who was a manager at a Suncorp store, who encouraged Davor to apply for an entry-level role in Suncorp's security team. As Suncorp had organised multiple job transfers for her as she followed Davor to his different postings, she was hopeful he would find a listening ear.
He got the job.
Suncorp's leaders swiftly identified Davor's dedication to duty, his comfort with complexity, and his unique skillset in security and he was promoted twice in quick succession.
In four years, Davor went from stacking supermarket shelves to running the whole physical security division at Suncorp and is now a trusted subject matter expert who helps ensure Suncorp, its people and its customers are kept safe.
"I'll never forget the opportunity I was given to call Australia home, and I'm always looking to give back," Davor said.
"I really feel I'm making a difference by helping to create a safe and secure environment for my colleagues."
I'll never forget the opportunity I was given to call Australia home, and I'm always looking to give back.

Davor Strbac, Suncorp Delivery Manager Physical Security
During his time at Suncorp, Davor has relied on the support and advice of other veteran colleagues, notably Benjamin Dullroy who was one of Davor's leaders.
"In the Army, you're asked to do some difficult things, so it gives you a different frame of reference," Ben said. "It's given Davor a can-do attitude that's difficult to replicate.
"I'm incredibly proud of his perseverance. Someone who can overcome those sorts of challenges is someone you want on your team."
Davor is now giving back to other veterans and Defence families at Suncorp.
As a founding member and Vice Chair of the Suncorp's Veterans, Reserves and Defence Families employee resource group, he has been instrumental in Legacy fundraising activities and advocating for veterans and their families.
Perhaps fittingly, he recently went full circle and found himself sitting on the other side of recruitment table, with a veteran job candidate sitting on the other side. This time, he was the one who was able to extend a hand and hire a fellow veteran to join his team – perhaps recognising a bit of himself in his new colleague, and knowing what a veteran can do when given the chance.
Read more on Suncorp's Employee Resource Groups