Suncorp Insurance CEO welcomes flood-affected customers home
---
Suncorp customers David and Janice Kellie were today welcomed back to their rebuilt home after it was completely inundated with floodwater in February.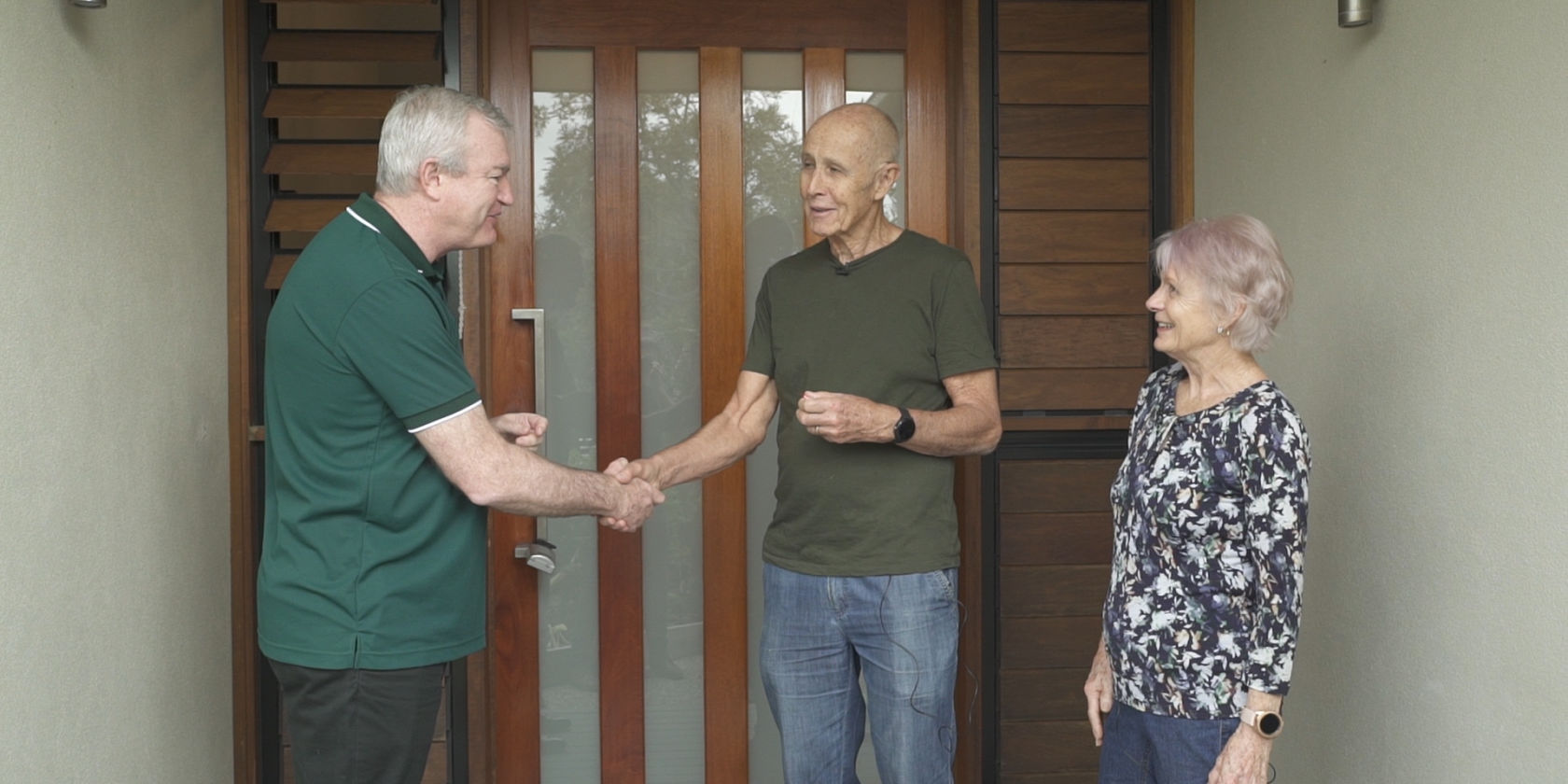 Suncorp Insurance CEO Gary Dransfield handed the keys back to Mr and Mrs Kellie, who were thrilled to be moving home this weekend after months in temporary accommodation.

Given the extent of the damage, their Idalia home required a complete strip out including the removal and reinstallation of all flooring, wet areas and wall linings.
Mr Dransfield said he was delighted to be able to personally welcome the Kellies home.
"I met with David and Janice back in February when the house was still virtually a shell. It's incredible to see how much progress has been made in such a short time," Mr Dransfield said.
"Seeing how happy they were to be coming home was a special moment. It reinforces the impact something like this has on people's lives."
Mr Dransfield said Suncorp was continuing to make good progress on claims, managing almost 6,000 home claims with the assistance of more than 500 local trades, companies and suppliers. With 55 per cent finalised, Suncorp has paid more than $153 million in home claim payments. Suncorp has finalised more than one 40 per cent of commercial claims.
"We still have a long way to go, but I'm so proud of our teams and the work they've been doing to help our customers. We're committed to being here until the last customer returns home.
"Today I've been meeting with customers, local staff and assessors to hear how things are progressing and how they're holding up.
"For our customers, I've been reassuring them that getting them back home as quickly as possible is our number one priority, while still ensuring we maintain high quality repairs and great customer outcomes. We understand it's difficult being displaced and living in temporary accommodation, but we know how resilient Townsville people are and the community spirit here is amazing.
"For our people and suppliers, it's an opportunity to say thanks. It's a huge undertaking managing thousands of claims, so we just want to show our appreciation for all their incredible work," Mr Dransfield said.
Follow Suncorp's response to the North Queensland floods below :