Good things come in threes for Australia's Bank of the Year
---
Suncorp Bank has been named Money magazine's Bank of the Year and Business Bank of the Year for the third year running.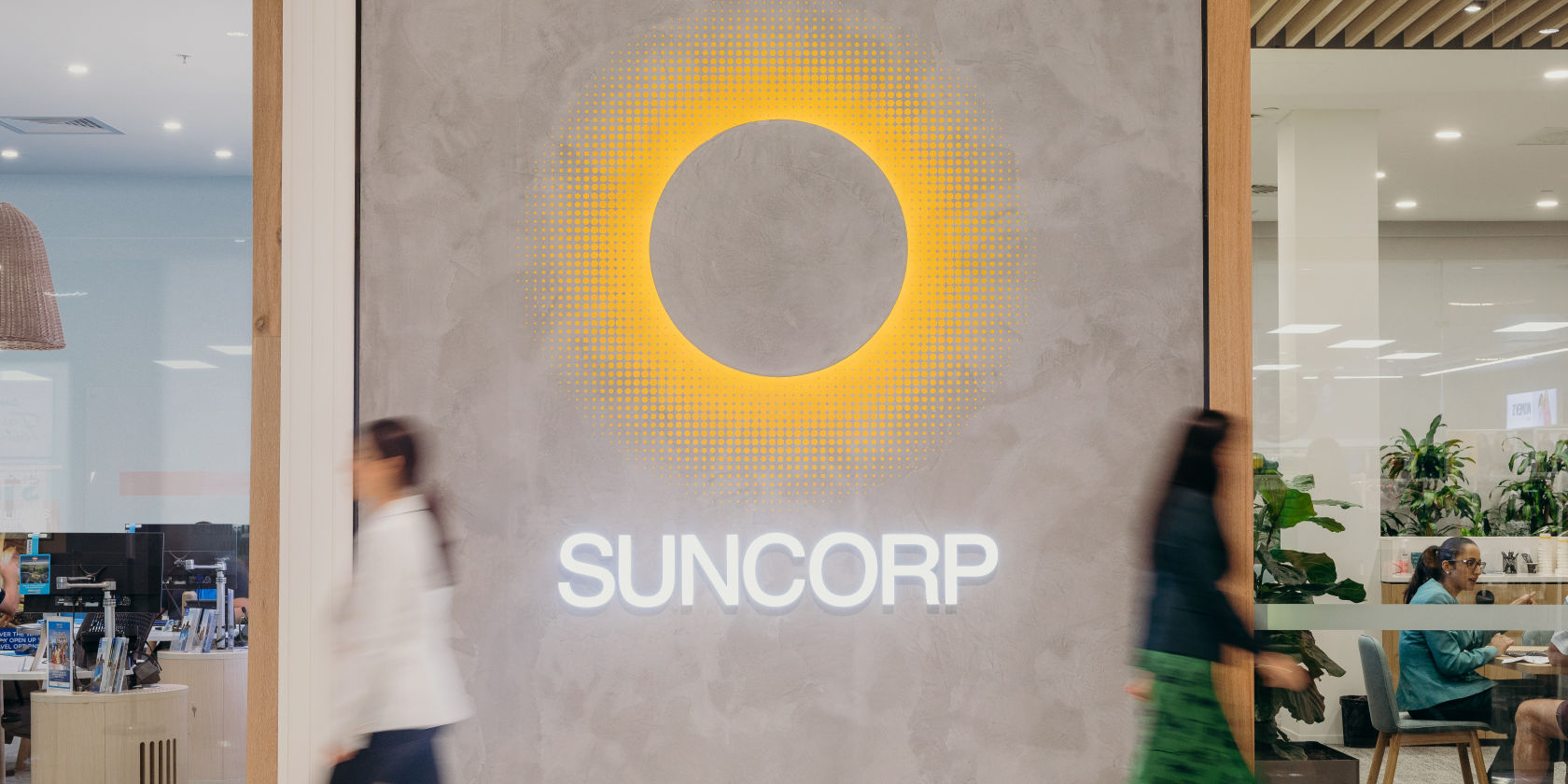 Suncorp Bank has been named Money magazine's Bank of the Year and Business Bank of the Year for the third year running.
Suncorp Bank's Acting CEO, Bruce Rush said the award recognised the bank's focus on offering great service, great value, and great digital experiences that make life easier for our customers.
In the last year, Suncorp eliminated all account keeping fees on all personal and business deposit accounts, created new digital offerings on its award-winning Suncorp App, and continued to offer consistently low rates for personal and business lending customers.
"We're dedicated to ensuring our everyday banking options and big financial decisions like buying a home or investing in business is competitive and flexible for our customers and importantly we're also committed to being there for our customers during tough times," Mr Rush said.
"COVID-19 has changed the way many of us work and live, so at Suncorp we've ensured our customers can focus on looking after their health, families and businesses during this uncertain time. We have offered our customers access to options such as loan deferrals or switching to interest-only repayments and we have made this application process simple and straight-forward by offering assistance online.
"We have also provided frontline workers such as health, education, and emergency services workers with an additional $1,000 as part of our current home loan refinancing cashback offers. This is our small way of saying thank you for their support through the COVID crisis."
On winning Business Bank of the Year, Mr Rush said Suncorp Bank recognised that when local businesses succeed, local communities thrive, and this is more important than ever during uncertain times.
"Small businesses are the backbone of the Australian economy and Suncorp is committed to helping this important sector to grow. Our relationship managers are on the ground supporting our business customers across Australia to help them navigate the challenges that have come with COVID-19.
"We are committed to offering our business customers great value for money through competitive loan rates and the ability to manage their merchant fees through our Wave and Save feature. We've also been responsive to the additional pressure being experienced through the pandemic by reducing rates and removing fees for impacted businesses. This is all about making things easier and more affordable for our customers in these difficult times."
Money magazine Editor-in-chief Michelle Baltazar congratulated Suncorp for the win, recognising strong dedication to customer satisfaction through offers, products and service.
"This year, Money partnered with data providers Infochoice and Rainmaker to review more than 5,000 financial products from over 120 financial institutions for the Money Magazine Consumer Finance Awards. The aim of the awards is to help consumers identify the institutions that have excelled in particular product areas," Ms Baltazar said.
"Money named Suncorp Business Bank of the Year for sharp product pricing and presence in most parts of Australia with lowest priced business loans."
"Money also commends the work that Suncorp is doing to help its vulnerable customers at this time - those who are going through financial stress or hardship due to COVID or natural disasters, such as the bushfires. It's imperative that we have a banking industry that is competitive yet compassionate, in particular towards rural and regional communities that have been doing it tough. Suncorp was a deserving winner and deserving of congratulations."
This is the fourth time Suncorp has been awarded Bank of the Year, having been the first non-major in 2015 to receive the accolade. It was also previously named Business Bank of the Year in 2016.
Why did we win three in a row?
Suncorp has been Money magazine's Bank and Business Bank of the Year for three consecutive years and here is some of the award-winning products and services that helped get us there:
Bank of the Year
- Zero account keeping fees
- Speeding up COVID hardship process by moving applications online
- Competitive interest rates, including additional offerings for frontline workers during COVID-19 crisis
Business Bank of the Year
- On the ground relationship managers
- Competitive SME offerings, including low loan rates
- Financial assistance packages for business banking customers impacted by COVID-19, severe weather, and bushfires
Business Bank of the Year
- Wave and save, allowing business customers to better manage their merchant costs
- $3 billion for small business customers
Bank of the Year
- Expanding digital wallet offering with Apple Pay
- Partnering with Australia Post to expand over-the-counter banking services across Australia
- Suncorp App features
- Real-time payments in the New Payments Platform
Bank of the Year
- Introduction of digital wallets, including Google and Samsung Pay
- Introduction of the Growth Saver account
- Removing ATM fees