Saving lives and protecting communities – the work of an SES volunteer
---
This Wear Orange Wednesday, we're celebrating the SES volunteers who are the backbone of our community.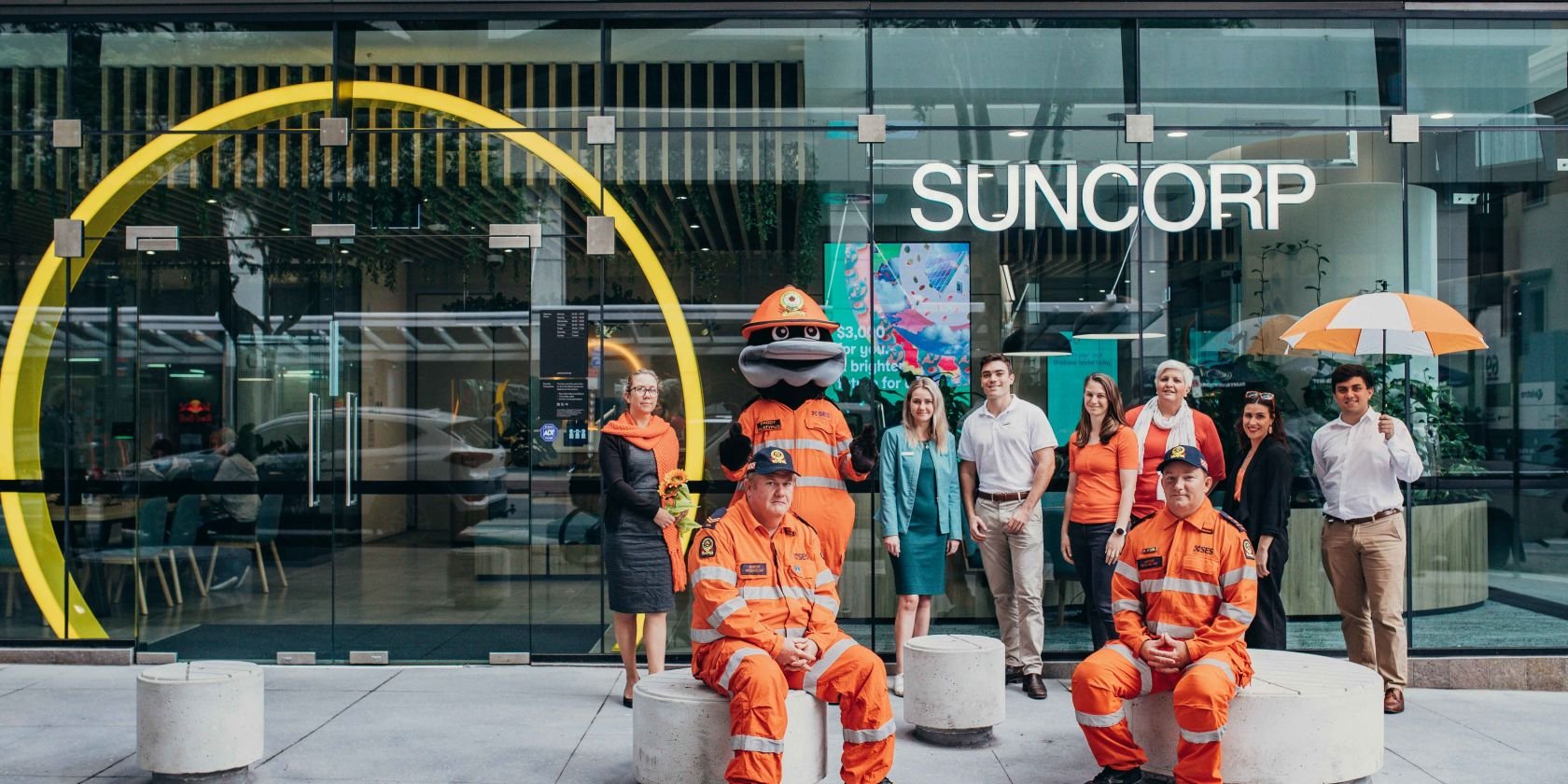 Army veteran Martin Brooker had always wanted to join the SES, but it wasn't until the 2011 Queensland floods that he finally realised this was something he needed to do.
"Many of my army friends were out volunteering throughout the disaster, and it was hard for me to sit on the sidelines. It isn't really in my nature," he said.
"I had friends and colleagues in Brisbane and Toowoomba who were impacted…everyone knew someone.
"I really regret that I wasn't able to help."
The event gave him the push he needed to finally sign up, and he has been volunteering with the SES Brisbane Northern Group ever since.
Martin (pictured right) with fellow SES volunteer Adrian Cooper.
Aside from volunteering with the SES, Martin also volunteers with three other organisations, served in the army for nine years, and is a registered counsellor, with experience working in the mental health field.

It's his drive for helping strangers that has shaped his varied career.
"The best thing about volunteering with the SES is the friendship and fellowship that comes from working closely with others, and from being a core part of the community," he said.
"The worst part is the heat. And the mosquitoes."
And while the 2011 floods left him with regret, he was able to answer the call and be there for the community when south-east Queensland and New South Wales again faced devastating floods earlier this year.
He remembers that wet weekend in February.
"The jobs started coming through thick and fast on our notifications, and when they started to skyrocket we knew this was going to be bad," he said.
"But it wasn't until we got on the ground that we saw the extent of the disaster."
If you were there and remember how heavy the rain was that weekend, imagine facing it outside, holding onto a ladder while attaching a tarp to a roof, or hauling sandbags, and then doing it again, and again, and again.
"Even with our raincoats, we were saturated," Martin said.
"The water was coming through the manholes everywhere. We had crews that were stuck on one side of the river and couldn't get around.
"I needed to help though. It's the whole reason I joined."
Today, Suncorp people are standing with our SES friends and wearing orange to say thank you. As a proud community partner of both the Victorian and Queensland State Emergency Services through our Suncorp and AAMI brands, we're applauding our volunteers for the sacrifices they make to help communities get back on their feet.
Following the floods, and looking for a further way to help, Martin has now joined Suncorp to help customers navigate the long road to recovery.
Like the SES, Suncorp was an organisation that had always attracted him.
"I remember how they showed up for customers during the 2011 floods, and they have strong ties to the SES – it felt like a good fit for me," he said.
"I don't have any claims experience, but I think my background with the SES and my counselling experience gives me a unique set of skills to help. I think I'll be able to build relationships with customers and find ways to help, which is all I've ever tried to do."
And with Suncorp already employing a community of SES volunteers, Martin has been able to find here the friendship and comradery he has always searched for.
On behalf of Suncorp, we'd like to extend our heartfelt thanks to all SES volunteers for the indispensable role you play: saving lives and protecting communities. Thank you.