Building on Brisbane's heritage to create a world-class workplace of the future
---
As Brisbane's first post-COVID-19 workplace, Suncorp Group's new headquarters, Heritage Lanes, will breathe new life into the CBD.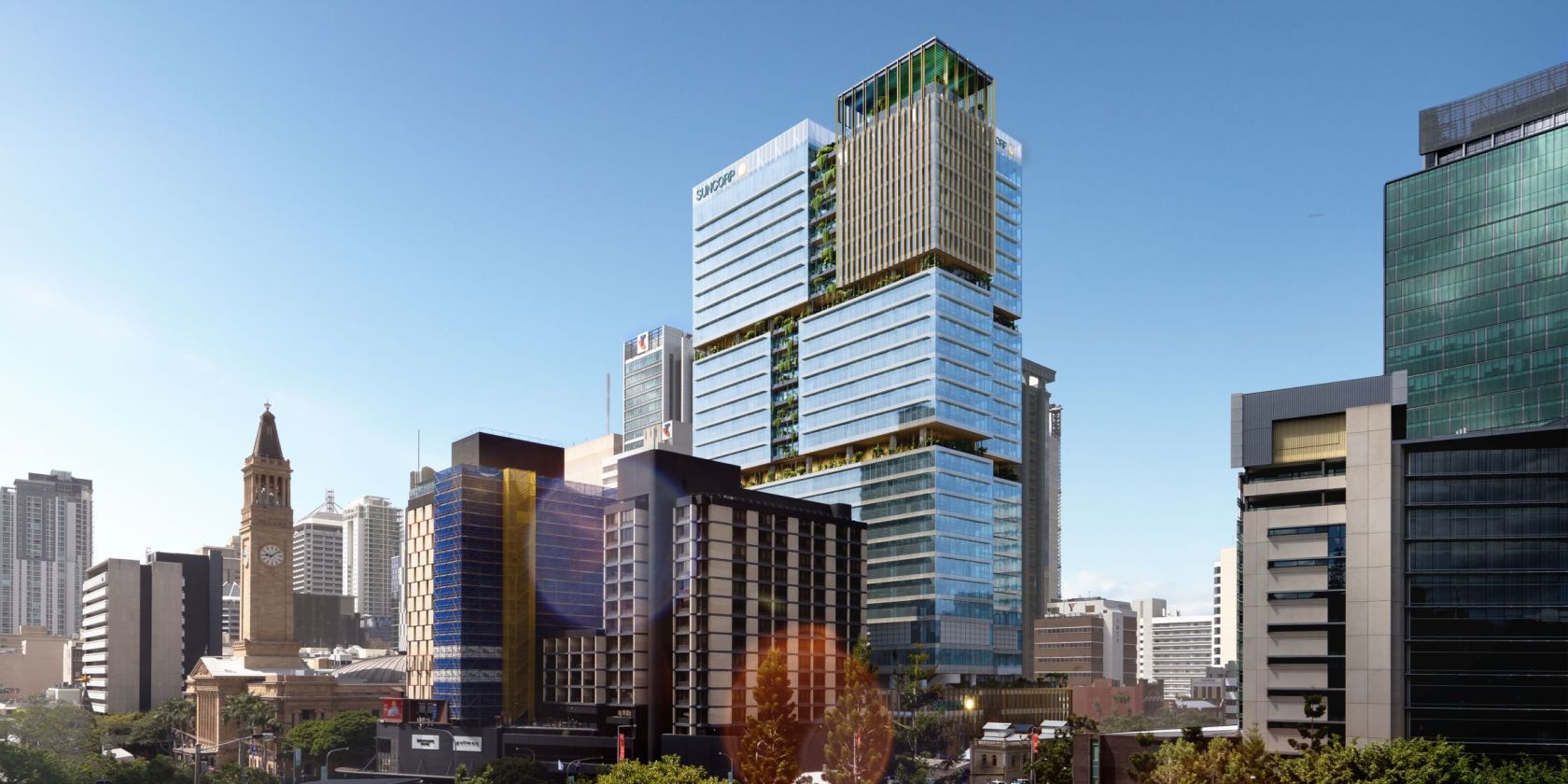 With construction on track to complete in early 2022, Suncorp Group's new national headquarters will play a vital role in rejuvenating Brisbane's CBD post-COVID-19 and set a new standard for post-pandemic workplaces.
Designed in partnership with Mirvac, it's modern, has impressive sustainability credentials, is connected and designed to foster creativity and collaboration.
Suncorp's commitment to workplace flexibility was central to its design, even before COVID-19 forced businesses to adopt hybrid ways of working.
"It will be a different workplace, with more collaboration spaces," said Suncorp Group CEO Steve Johnston. "Teams will be able to choose a work setting best suited to the task at hand."
Our people have the unique opportunity to experience the first post-COVID workplace in Brisbane.

Suncorp Group CEO Steve Johnston
Employee safety and wellbeing was also a top design priority. Cutting edge technology will allow Heritage Lanes to accommodate changing social distancing requirements.
The site is also one of the first buildings in Queensland targeting a Gold WELL Core and Shell rating. The WELL Building Standard ensures the design advances the health and wellbeing of Suncorp's people.
The development is not only focused on Suncorp's people and their experience, but also Suncorp customers, and as a destination for the Brisbane community.
*Image designs indicative only
"One of the greatest economic threats post-COVID is that our CBDs will permanently lose the vibrancy and atmosphere they once had," said Steve Johnston.
"Heritage Lanes is one of the ways Suncorp is helping to revitalise the Brisbane CBD and support local businesses."
Included in the design are new retail tenancies on the ground-floor, providing food and beverage options within the precinct, as well as a Suncorp store for customers.
The site's history as Brisbane's Fruit and Produce Exchange will not be lost, with parts of the heritage façade still in place and the ground-floor marketplace experience.

In addition to Queensland's people and history, the building also pays homage to the state's climate, with breathable floors, natural light and airflow, and native Australian flora throughout.
With this, 80 Ann Street is targeting a suite of internationally-respected sustainability ratings.
The building's Six Star Green Star rating represents 'World Leadership' in environmentally sustainable building practices.
"Heritage Lanes is truly a workplace of the future and it will revolutionise the way we work at Suncorp," said Steve Johnston.
"We have thousands of Brisbane based employees who are excited to move into the building, spend more time in an office environment, and in the CBD."