Lismore on the road to recovery with the help of community partners
---
Almost a year after the devastating impact of the 2022 East Coast floods, one team of volunteers is helping the small town of Lismore get back on its feet.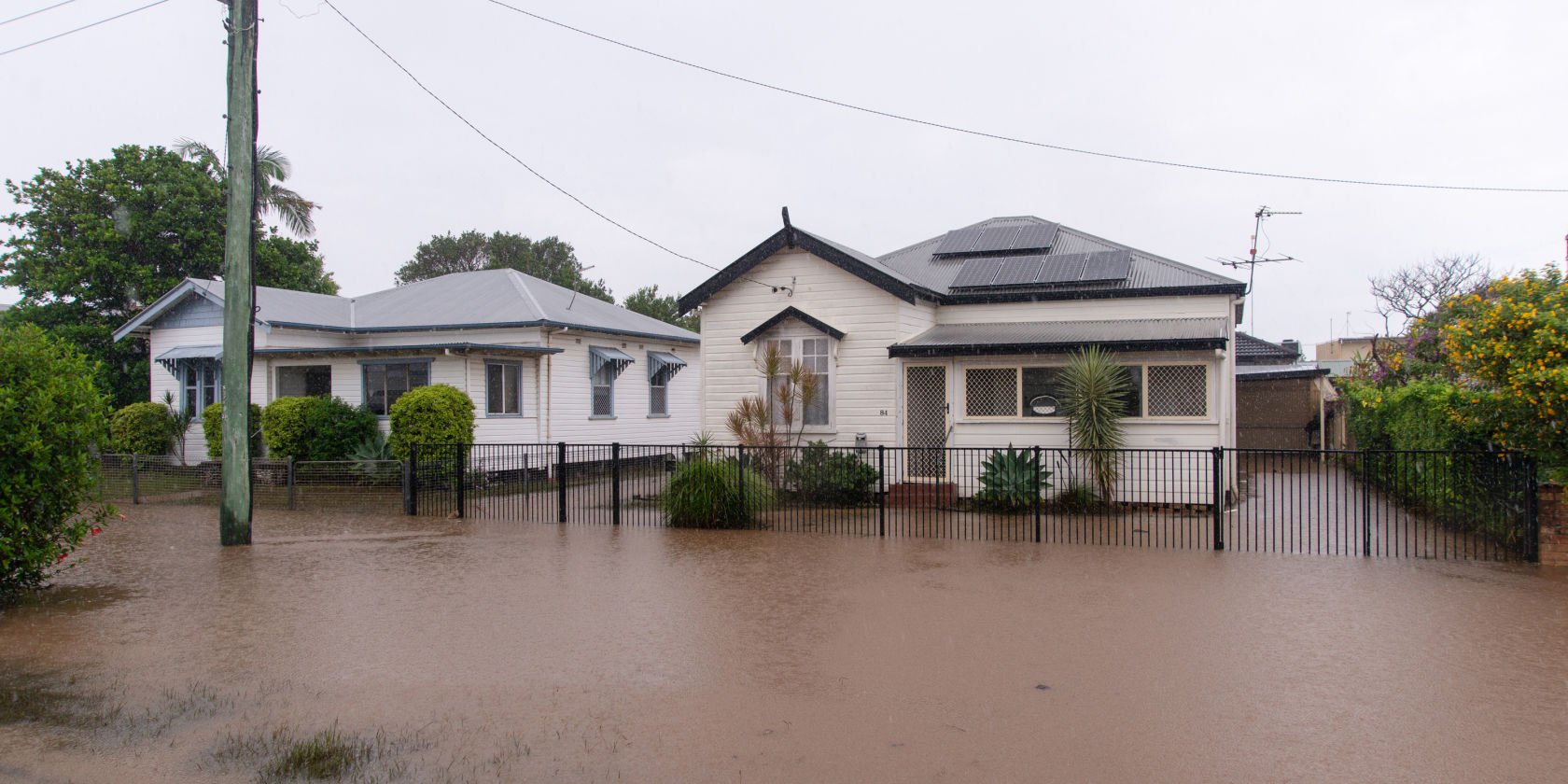 On February 28 2022, the Lismore community crawled to their roofs, jumped in boats and left their possessions behind as they watched devastation wash through their city, destroying more than 1,400 residential homes and impacting more than 3,000 businesses.
The 2022 East Coast floods affected several cities in NSW, QLD and Victoria, but Lismore was among the hardest hit by the severe weather. To make matters worse, a month after the initial flood wave, Lismore experienced yet another severe weather event, compounding the devastating impact of the February flood. By April, five lives had been tragically lost, 2,000 people were estimated to be homeless and more than 18,000 jobs were affected by the events. Today, much of the Lismore landscape remains significantly changed, with many houses and businesses empty, broken and in disrepair.
But there is hope for the community. Elly Bird, founder of the Resilient Lismore Project is working with her community partners and growing team of volunteers to rebuild Lismore to the city it once was, both physically, and by uplifting the spirits of those who call it home.
Ms Bird, a Lismore City Councillor, was one of the original founders of the project under its former name, 'Lismore Helping Hands' during the 2017 floods. Its purpose then and now, is to mitigate the impact of poverty, disadvantage and suffering that can result from natural disasters.
Ms Bird and her team of volunteers applied for funding from FRRR to support their charity's projected efforts for 2023, which include running a series of community events either side of the 28 February flood anniversary. The events offer multiple opportunities for the residents of Lismore to experience resilience, and enable the community to share their experiences, knowledge and recovery efforts together.
Ms Bird says that events are a focus for her team during this period since the anniversary event of the floods is likely to impact the already affected mental wellbeing of the Lismore community.
"The trauma of the event can have a big impact on people in the community, regardless of where they are in their recovery journey," Ms Bird says.
"There's already so many events happening in the community around the anniversary itself, so our team is primarily focusing on putting on events on the fringes of that anniversary date, so that people's opportunities to connect with one another go beyond one day."
Ms Bird and her team were successful recipients of the second-round grants given by FRRR, in partnership with Suncorp Group and GIO. Resilient Lismore received $25,000 in funding for their project, alongside other charitable organisations who received a share in the $1 million funding pledge made by Suncorp Group to support communities recovering from weather disasters like the February 2022 floods.
Ms Bird says that community events are a cornerstone of the Resilient Lismore community recovery efforts, and have previously been proven to support communities in the lengthy process of rebuilding.
Elly Bird, Executive Director Resilient Lismore

The 2009 Black Saturday bushfires event found that community events are an important tool in recovery from disasters, serving multiple functions including combating disaster fatigue, bring communities together, and providing a forum for grieving.
"It also provides an opportunity to boost the image of disaster-affected communities and stimulate the economy," Ms Bird says.
Ms Bird hopes that the project might make a critical difference in Lismore residents' lives.
"Whether its through cutting through misinformation, or simply giving children and parents some respite, we hope to just provide some opportunity for our residents to support one another and to rebuild our social fabric."