Behind the phones: Suncorp stars and vintage cars
---
You may never see them, but peek inside a Suncorp contact centre and you will find some of the most caring and interesting people you will meet. We go behind the phones to meet Linda Green, who thrives on working evening and weekend shifts to free up her mornings to work on her passion for vintage cars.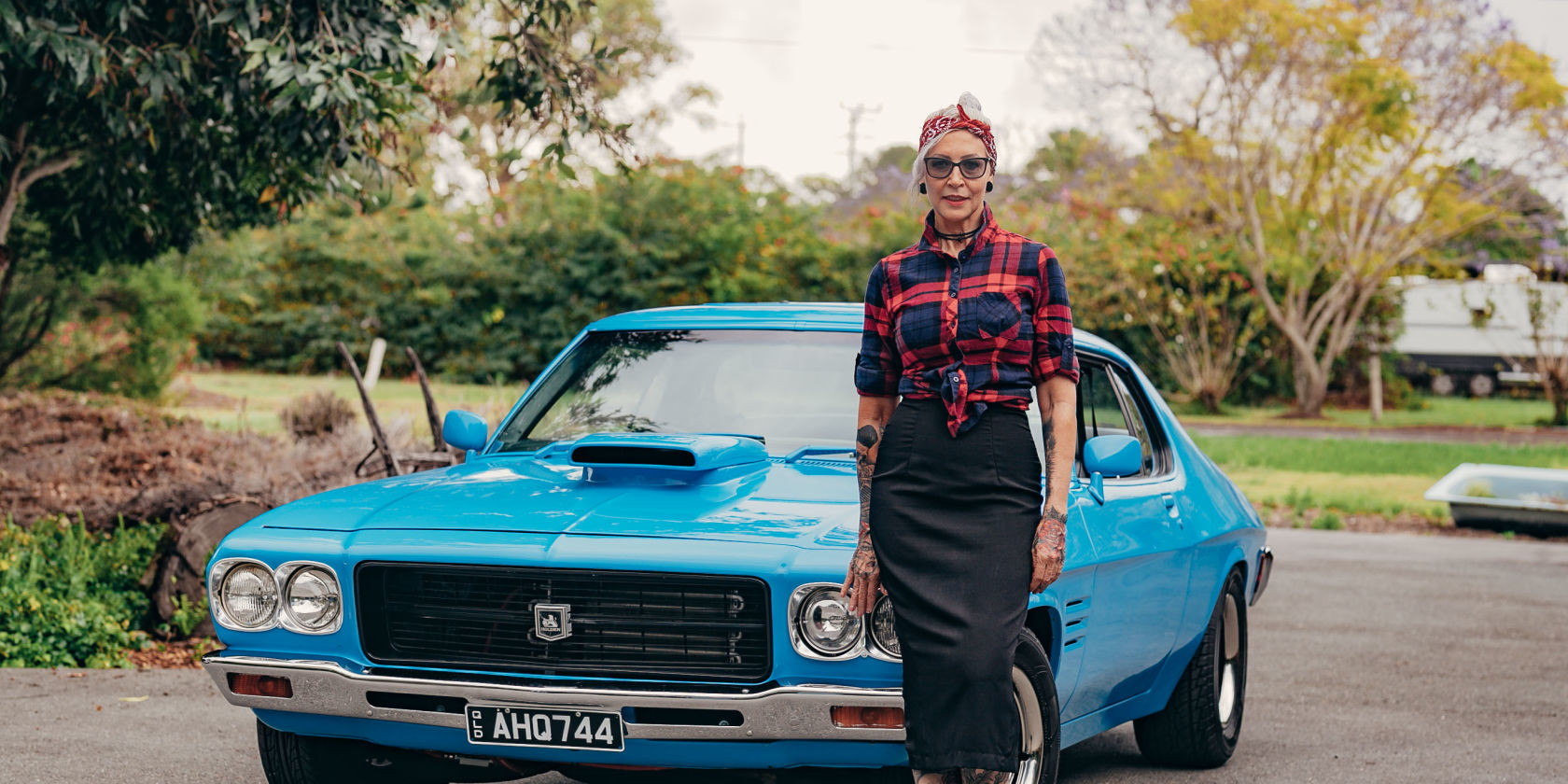 If you started work in our banking contact centre in Brisbane, there's a good chance you'd meet Linda.
The Suncorp veteran of 14 years uses her experience to help new starters to the contact centre.
She explained that about a third of her work is actively taking customer calls, while the other two-thirds of the time she is supporting other contact centre employees, either through our online help desk or through our in-person buddy system for new employees.
"I love the work because it's so varied," Linda said.
"Many of our new starters are daunted by getting on the phones for the first time, so part of my role is to sit next to them for the first week or two until they find their feet.
"There's so much support on offer for new people; you definitely aren't thrown in the deep end.
"We find that it usually only takes a couple of weeks, before most people feel comfortable being on their own – even working from home if they're able to.
"And once they're on their own, they always have access to our internal help desk or queue support, which is an online chat that I look after in the evenings and on the weekends, where employees can quickly type in questions and get support while they're on a call."
Linda said the evening and weekend work suits her perfectly, as it frees up her mornings.
"I go to the gym in the mornings," she said, "and I care for my elderly mother, so it helps me to get her sorted for the day.
"And then on Saturday and Sunday mornings, I have my Cars and Coffee runs."
She's referring to her passion for vintage cars, which she inherited from her dad.
Her long-time love is her Holden HQ Monaro, which she's had for the past 37 years.
"I've always been into cars," she said. "My dad was a mechanic, and I learnt a lot from him. He had beautiful old cars. He helped me with the original build of the Monaro."
This year, Linda picked up a couple of new finds – a 1947 Dodge Special Deluxe ("I redid her running gear, brakes, suspension, exhaust and interior – she's been getting lots of attention") and she's currently fixing a 1954 Chevrolet pickup truck.
"I love researching everything about them," she said. "I keep finding new things – I just discovered the old ashtray in the Dodge.
"I love cruising with my mates in our cars. Sitting having a coffee. Everyone has different tastes.
"It's just so much fun."
More stories #behindthephones