Behind the phones: how Kaye's bed and breakfast supports hospital patients
---
You may never see them, but peek inside a Suncorp contact centre and you will find some of the most caring and interesting people you will meet. We go behind the phones to find out how switching to contact centre work later in her career has allowed Customer Value Specialist Kaye Hayes to pursue a bed and breakfast side business.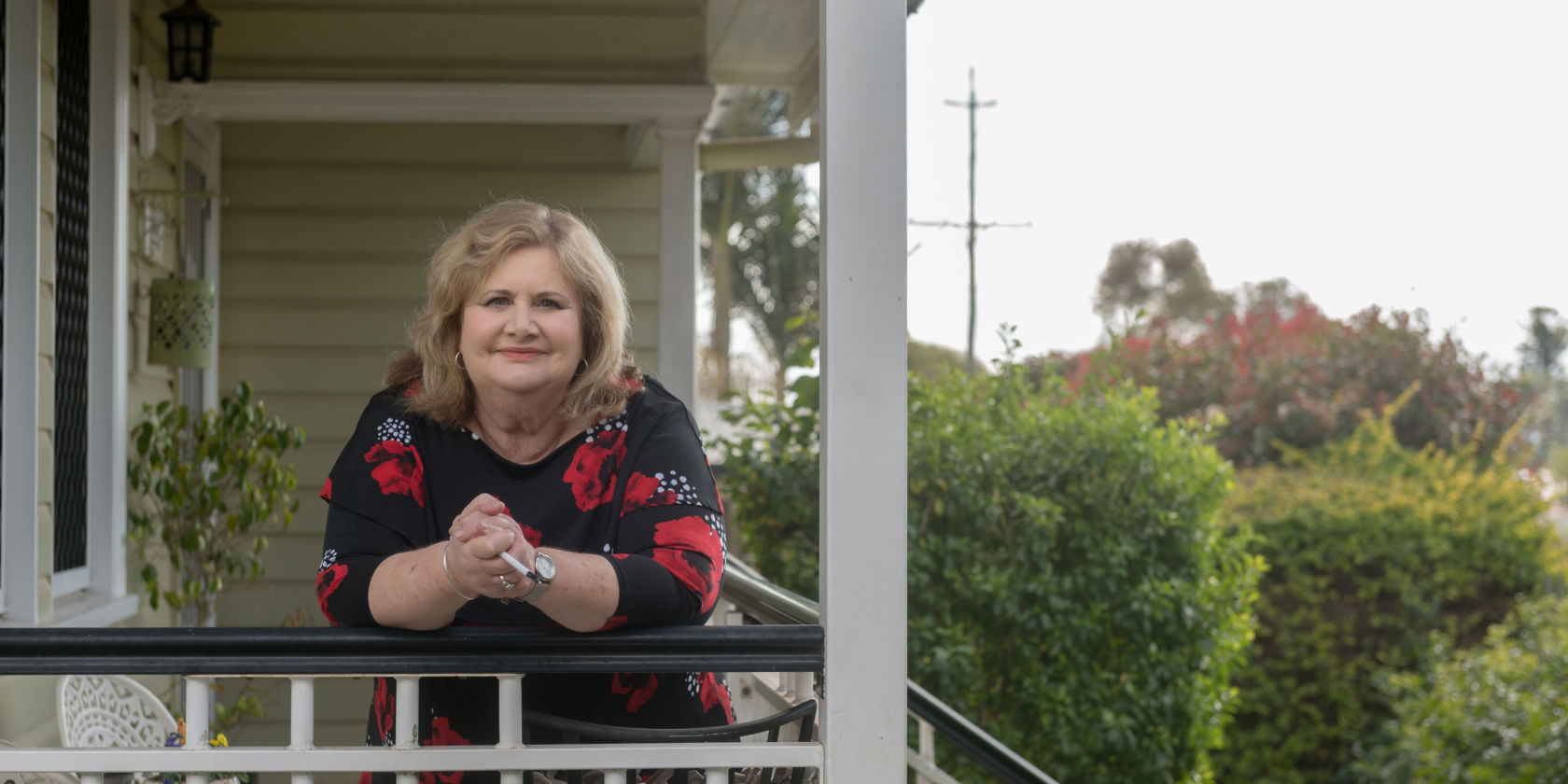 Kaye remembers being the oldest person in her training group.
"Changing careers at 53 was definitely daunting – I thought 'how am I going to handle this?'"
After a career working in community pharmacies, health reasons forced Kaye to slow down and find work that didn't require her to be on her feet all day – while still making the most of the customer service skills she had honed all her life.
She joined Suncorp's contact centre team in Toowoomba, Queensland, six years ago and hasn't looked back.
"While it was daunting at first, I've found plenty of support here and it's been great working in such a diverse team of all different ages and walks of life," she said.
"I enjoy the flexibility of the work. I now largely work from home, and I work a four-day week, which allows me to spend more time with my grandchildren."
But there was another benefit too. When she isn't helping customers, Kaye runs a bed and breakfast from her Toowoomba home as a side business.
Living close to the Toowoomba Hospital, and with her grown-up sons no longer living with her, Kaye saw an opportunity to provide accommodation for patients' families so they can stay close by during treatment.
In an odd twist of fate, shortly after Kaye set up her bed and breakfast, her own son was critically injured.
When my son was critically injured, it made me realise: I'm on the right track here. I'm doing the right thing.
"My son needed to be treated in Brisbane, and all of a sudden I was the one who was needing to quickly find accommodation close to the hospital.
"It made me realise: I'm on the right track here. I'm doing the right thing.
"It's funny how life is.
"I've met some wonderful people through doing the bed and breakfast, from all over the world."
This love of connecting with and caring for people has also made contact centre work a great fit for Kaye.
"You wouldn't think it, but it's actually a wonderful place to help people," she said. "I recently spoke with a young guy with a brain injury who had never had to manage his insurance policies before, and it felt good to talk him through it and give him that confidence.
"There are also a lot of really lonely people at the moment who are stuck at home and just looking for some conversation. You need to have a lot of empathy for this job.
"And then of course you get some rude people too. But I always just take a breath and reset after those calls, and the next person is generally nicer.
"Being able to work from home, help people on the phones, run my bed and breakfast, spend time in my garden every morning – I think I'll stay here a little longer."
In the coming weeks, we'll be hearing from other members of our contact centre to find out how working in a contact centre works for them.

Visit Suncorp careers
More stories #behindthephones