Christine McLoughlin
---
Non-executive Chairman
BA, LLB (Hons), FAICD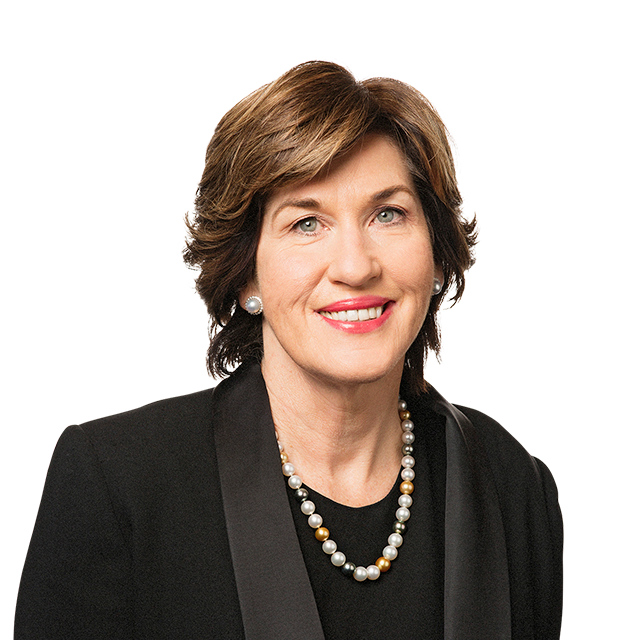 Ms Christine McLoughlin has been a director of the Group since February 2015 and Chairman since September 2018. She is Chairman of the Nomination Committee and an ex-officio member of the Audit, People and Remuneration, and Risk Committees.
Ms McLoughlin is an experienced company director who has served as a non-executive director on the boards of ASX Top 50 companies in the financial services, resources, health insurance and infrastructure sectors for the past ten years.
Her executive career was in leadership roles in financial services and telecommunications sectors in ASX Top 20 companies. She is passionate about driving continuous improvement to organisational culture and company performance, and has a focus on creating value for shareholders by creating value for customers.
Ms McLoughlin is a non-executive director of nib holdings limited. She is also Chairman of Venues NSW, the governing body for multiple venues and stadiums owned by the New South Wales Government. Ms McLoughlin is also a director of not-for-profit McGrath Foundation and Chairman of the Minerva Network, reflecting her passion for sport and community inclusion.
Previous director roles include Deputy Chairman of The Smith Family, as well as directorships at Whitehaven Coal Limited, Spark Infrastructure, ANSTO (Australian Nuclear Science & Technology Organisation), and Victoria's Transport Accident Commission. She was also inaugural Chairman of the Australian Payments Council.
Ms McLoughlin is a member of the Australian Securities & Investments Commission's Non-Executive Director Advisory Panel, and a Fellow of the Australian Institute of Company Directors. She is a member of Chief Executive Women, a member of WomenCorporateDirectors and a former Telstra Business Woman of the Year.
In April 2020, Ms McLoughlin was appointed by the Federal Government as the Private Sector Representative for Australia for the G20 Empowerment and Progression of Women's Economic Representation (EMPOWER).